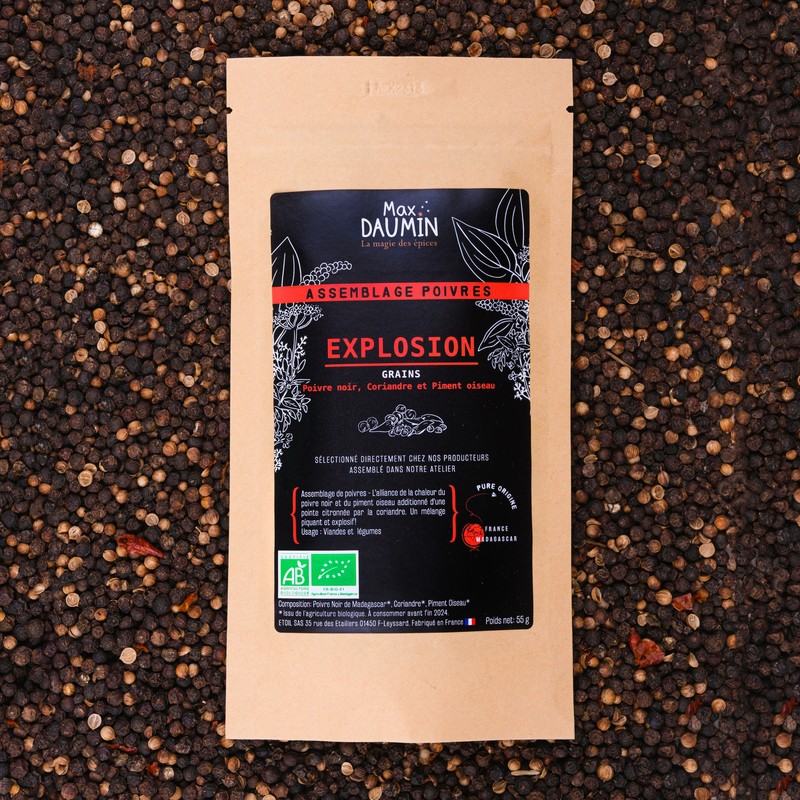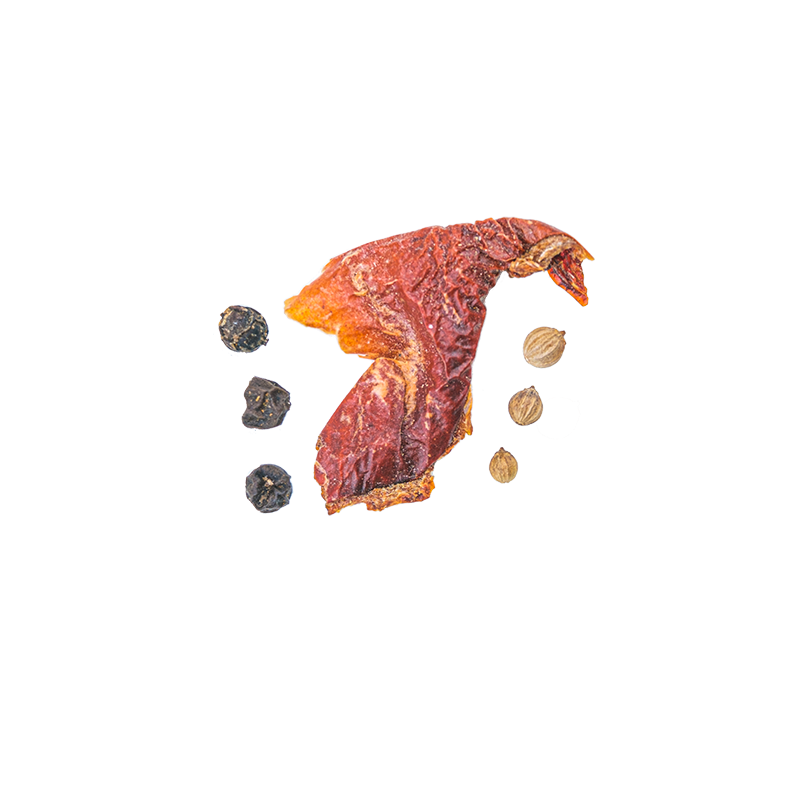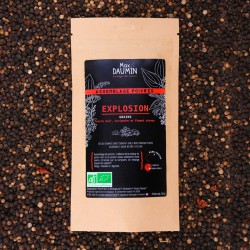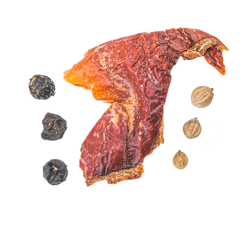 Blend of Peppers - Explosion - Organic
An explosive composition where organic black pepper from Madagascar meets another plant growing on this island: the bird pepper. A very small pepper, 1 to 2 cm long no more, but oh so hot. It is rated between 8 and 9 on the Scoville scale, 10 being the maximum. A hint of Isère coriander very slightly refreshes the power of this blend.
Madagascar black pepper, coriander and bird pepper from organic farming.
Net weight : 55g

Label : Organic Agriculture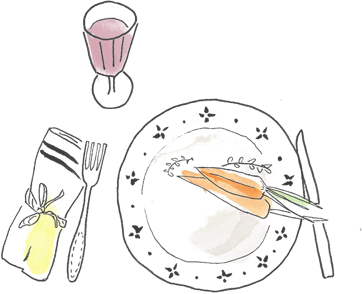 Benefits
Cooking and Virtue
As the grind, you will sprinkle your dish with peppery and torrid sensations from the bird's eye chili. Present in small quantities, however, it will substantially warm your palate and combine with the power of pepper. The coriander brings slight lemony hints.
Each ingredient comes from organic farming. (France and Madagascar)
This blend works with everything (meat, fish, vegetables, legumes, starches, etc.)

Origins
A long journey
This trip is shorter than other of our spices. Indeed it is another personal mixture that I have been using for about ten years. Fan of chilli, spicy and spicy sensations, you will find what you are looking for!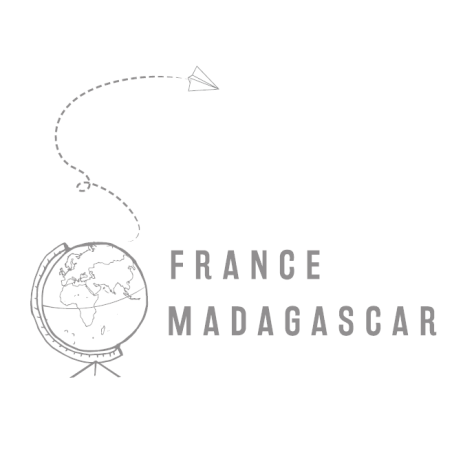 16 other products in the same category:

Customers who bought this product also bought: