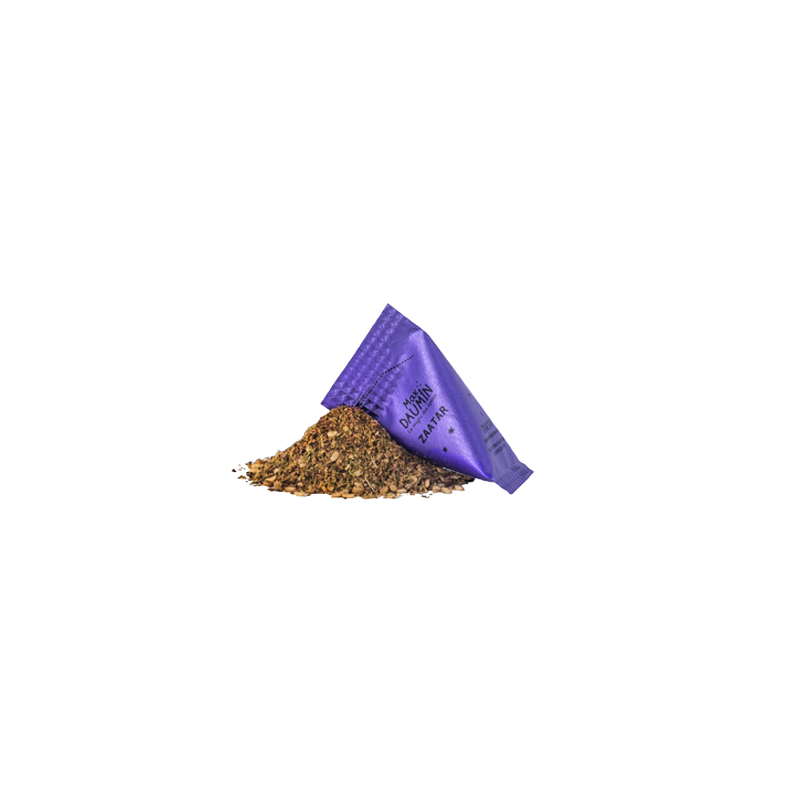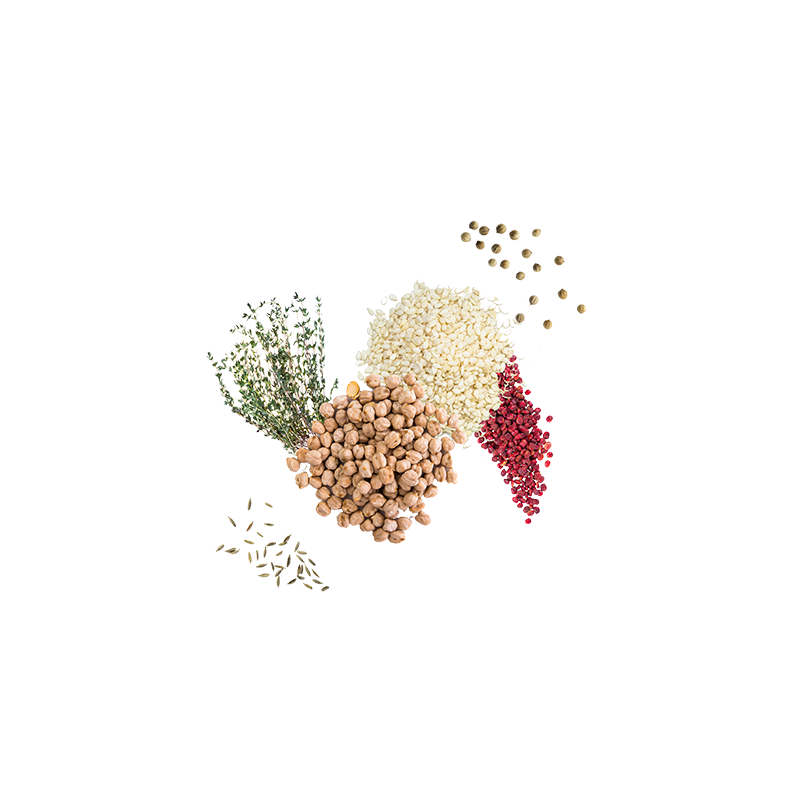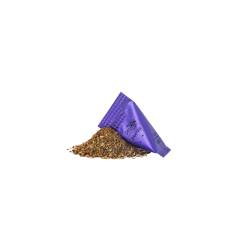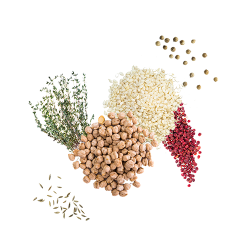 Zaatar
Zaatar is a blend originating from the Middle East (Iraq, Israel, Jordan, Lebanon, Palestine, Syria, ). It is to Levantine cuisine what Herbes de Provence are to our cuisine. Our blend consists of sesame seeds, thyme, sumac, chickpeas, coriander and cumin. It is a fragrant blend with warm, lemony and oriental flavors.
Net weight : 20g

Usage : Levantine cuisine, falafel, hummus, vegetables, legumes

Recyclable box and cartons : Sorting paper / cardboard

Composition : Sesame, thyme, sumac, chickpeas, coriander, cumin


History
Plant & perfume
Zaatar comes from the Arabic language or زعتر / zaʿtar literally means thyme. Present in this blend, he naturally gave it his name. Like just about every vernacular spice blend, there are as many Zaatar blends as there are families in the Levant. It is often associated with Lebanon where it is credited with its origin; also giving the name "Lebanese mix" to Zaatar.
Although salt is very often present in this mixture, ours does not. You will have the pleasure of adding more at your convenience or not. Our Zaatar blend develops warm flavors due to sesame seeds, cumin and coriander; vegetal by thyme; lemony by the sumac, this tangy Mediterranean spice and expresses its roundness by the ground chickpea weight.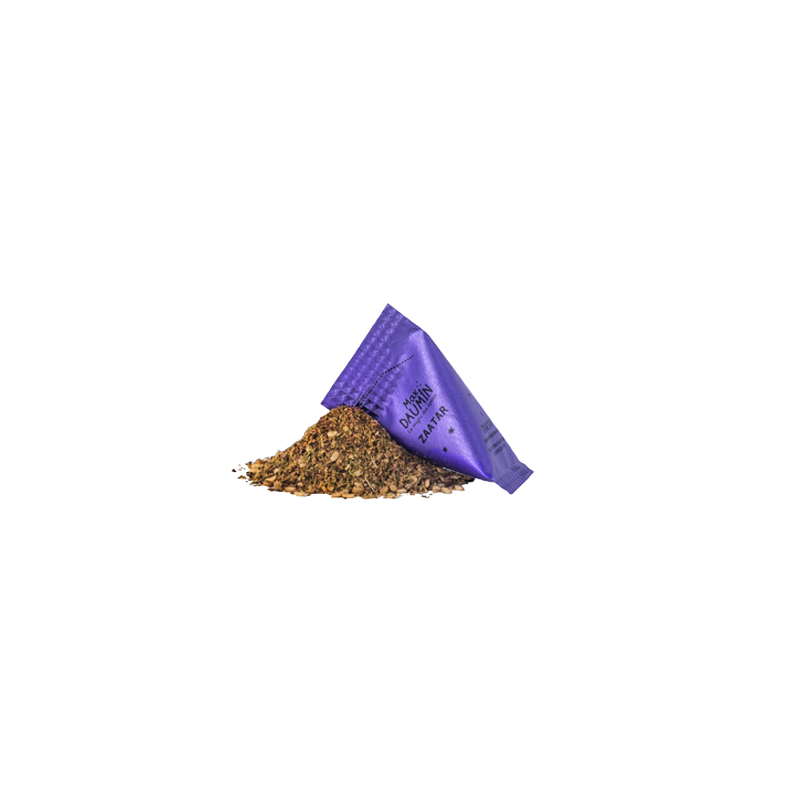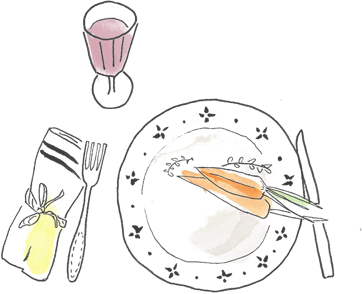 Benefits
Cooking and Virtue
Zaatar can be used both raw and cooked. It goes very well in a marinade with olive oil. We think of pita bread, brushed with Zaatar oil for example. It accompanies meat, vegetables and fish. You can find it in falafel, labneh, eggplant caviar and of course hummus!

Origins
A long journey
The exact origin of the Zaatar seems confusing. However, archaeologists have found evidence that this mixture was used by Egyptian pharaohs. They were found in Tutankhamun's tomb. Hippocrates is said to have used Zaatar to treat everything from colds to bronchitis as early as the 5th century BC. Many years later, the famous 12th century physician Maimonides had similar success with his use of za'atar treatments. Living in Spain, Morocco and Egypt, he prescribed Zaatar for its beneficial health properties. He was right, modern studies show that
sumac is full of flavonoids, and thyme and oregano are both high in thymol, an essential oil, and carvacrol, a phenol. Both thymol and carvacrol have antioxidant, antiseptic and fungicidal properties. Thymol has also been shown to help control coughing spells in patients with bronchitis (which may explain why Maimonides recommended za'atar to treat the common cold.
Over the centuries this mixture has become more popular in oriental cuisine and has become a reference.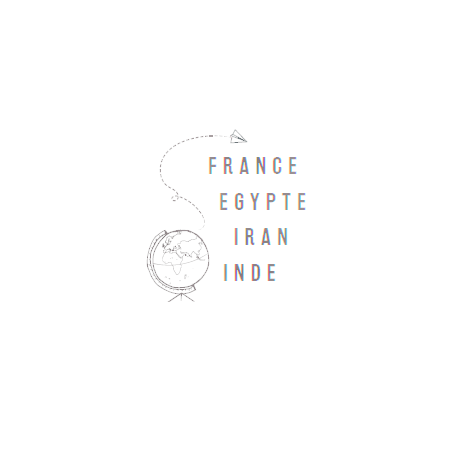 12 other products in the same category:

Customers who bought this product also bought: