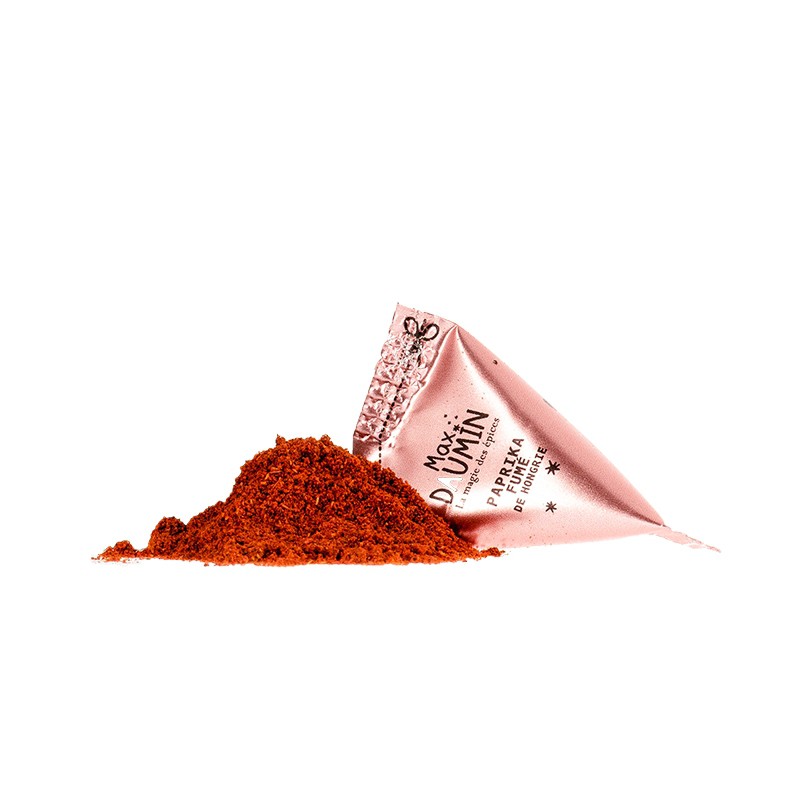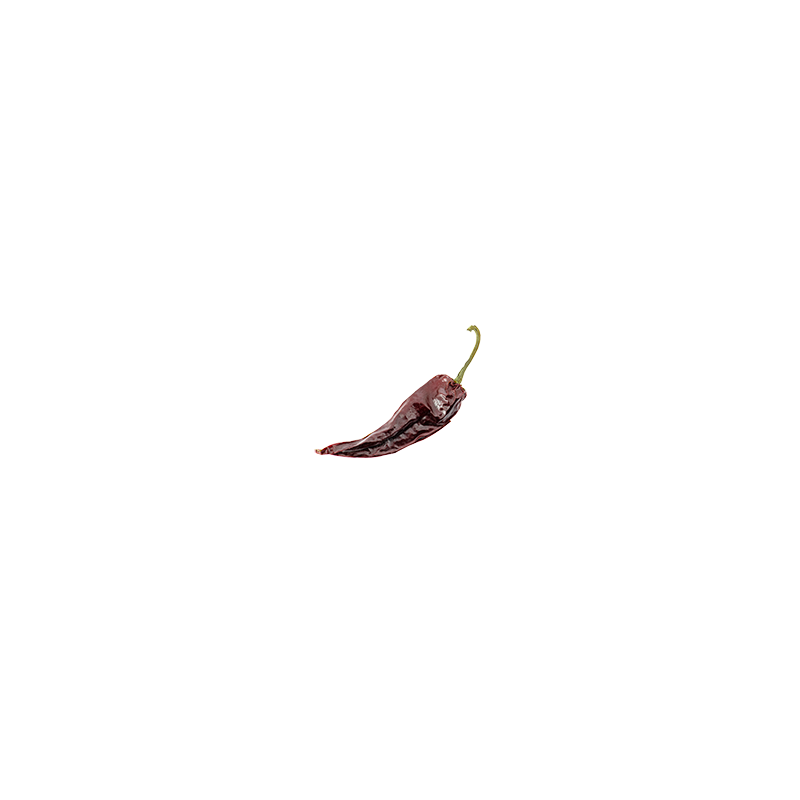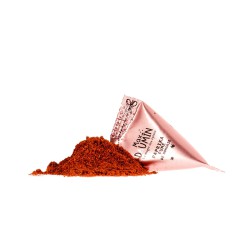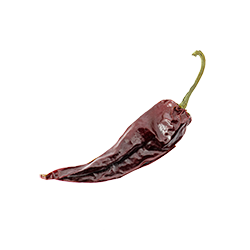 Smoked Paprika from Hungary
Our paprika is Paprika from Hungary. It is a sweet paprika delivering sweet notes, a slight bitterness and a real pepper scent.
It is then smoked over beech wood. No addition, for a natural smokiness that will flavor all your dishes.
This transformation by smoking gives the Paprika almost a taste of sweet chorizo. Everything is kept, protected in the carton.
Net weight : 21g

Usage : Poultry, Lamb, Chili con carne, Soups, Vegetables, Legumes, Cheeses, Rice, Pasta.

Recyclable box and cartons : Sorting paper / cardboard


History
Plant & perfume
Paprika (Capsicum annuum) is a pepper. The plant is sixty to seventy cm tall, with small, elegant shiny green leaves, producing five to ten peppers per plant. The spice is simply that bell pepper or sweet pepper. It is picked at maturity from the end of August-beginning of September. It is then placed on racks for a fortnight to increase its tint. It is then dried completely. It will then be transformed into powder.
It is a fragile spice. Indeed its perfumes disappear very quickly as soon as it is crushed. In a pod it will bring you all its original flavors, its smoky flavors and a flamboyant color to your preparations.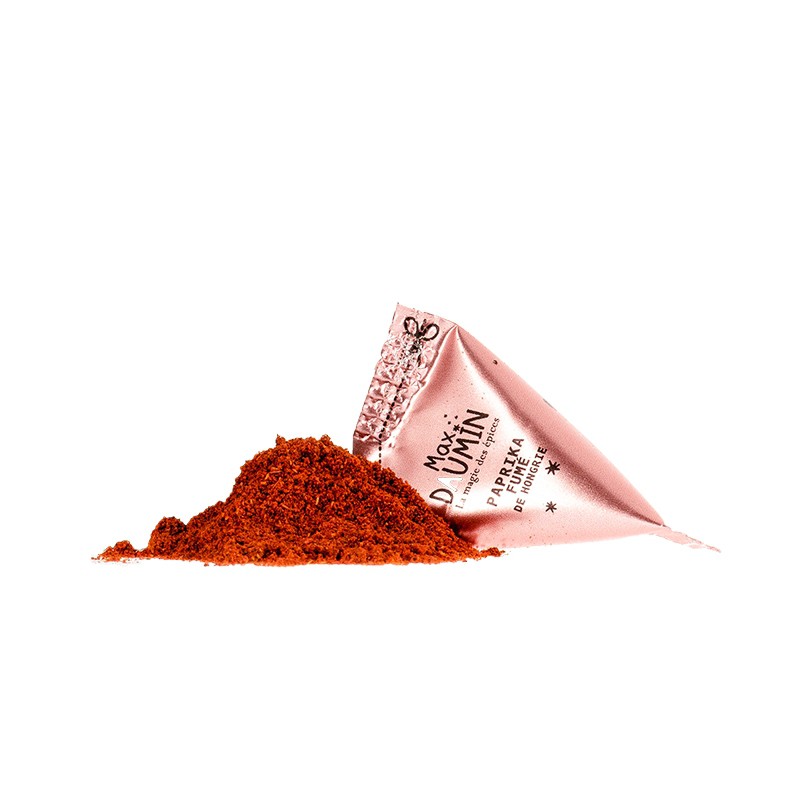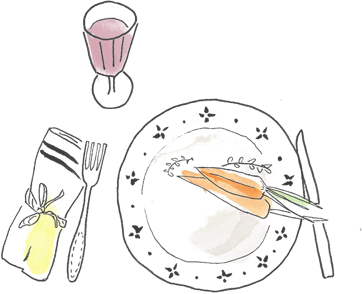 Benefits
Cooking and Virtue
Alone or mixed with other spices, it will brighten up your cooking: in poultry, lamb, chili con carne, soups, vegetables, legumes. It also goes perfectly with cheeses.
It can also be used as a final spice: sprinkled on salads, rice, legumes and offers a nice decorative effect.

Origins
A long journey
Like all peppers, it first originated in Central America. Brought by Christopher Columbus to Europe, it was introduced into Hungary in the 17th century by the Ottoman Empire during its various conquests of territory.
Only paprika from Hungary can be called paprika, it is of protected origin. Ours comes from the Szeged region in southern Hungary, the original cradle of Paprika. It was the famous cook Georges Auguste Escoffier who introduced it In 1879, to the Grand Hotel de Monte-Carlo; paprika from Szeged. By putting chicken with paprika and Hungarian goulash on the menu, he made this spice known.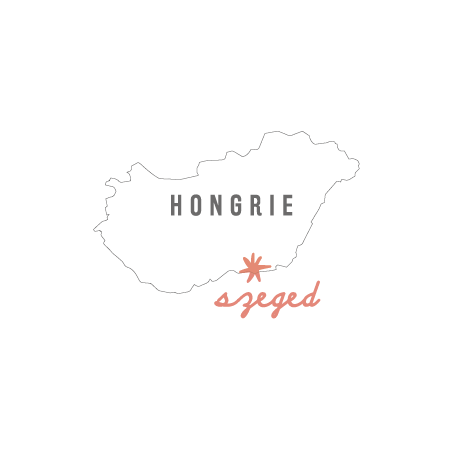 Frequently asked questions


12 other products in the same category:

Customers who bought this product also bought: