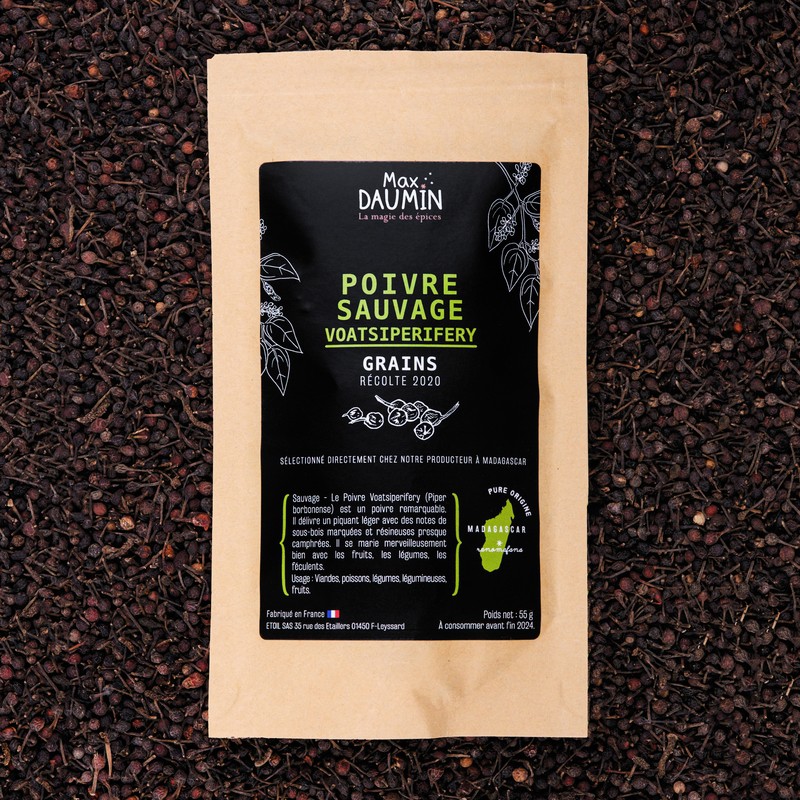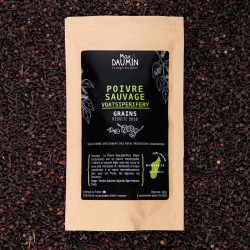 Voatsiperifery wild pepper from Madagascar
Picked on lianas in the Ranomafana forest, our wild Voatsiperifery pepper is a remarkable and unique pepper. It has powerful flavors while being not very spicy. It develops very pronounced notes of undergrowth and mushrooms.
Endemic to Madagascar, this pepper will totally surprise you with its flavors.
Net weight : 55g

Usage : Meat, Fish, Vegetables, Legumes, Fruits


History
Plant & perfume
Wild voatsiperifery pepper from Madagascar is a wild pepper that is harvested in the forest on lianas. Belonging to the pepper family, it is Piper borbonense (Miq.) C. DC., 1869 in other words the Bourbon pepper plant. It is to be differentiated from black pepper (piper nigrum).
The picking is done on its vines. This one remains acrobatic and perilous. Like pepper, it has clusters of peppercorns picked at maturity when the fruits turn orange-red at the end of the year.
Voatsiperifery is a remarkable pepper. It delivers a light spiciness to the taste with surprising resinous, almost camphoric, undergrowth and suave notes. It is a delicate pepper that goes perfectly with vegetables, fruits and even chocolate.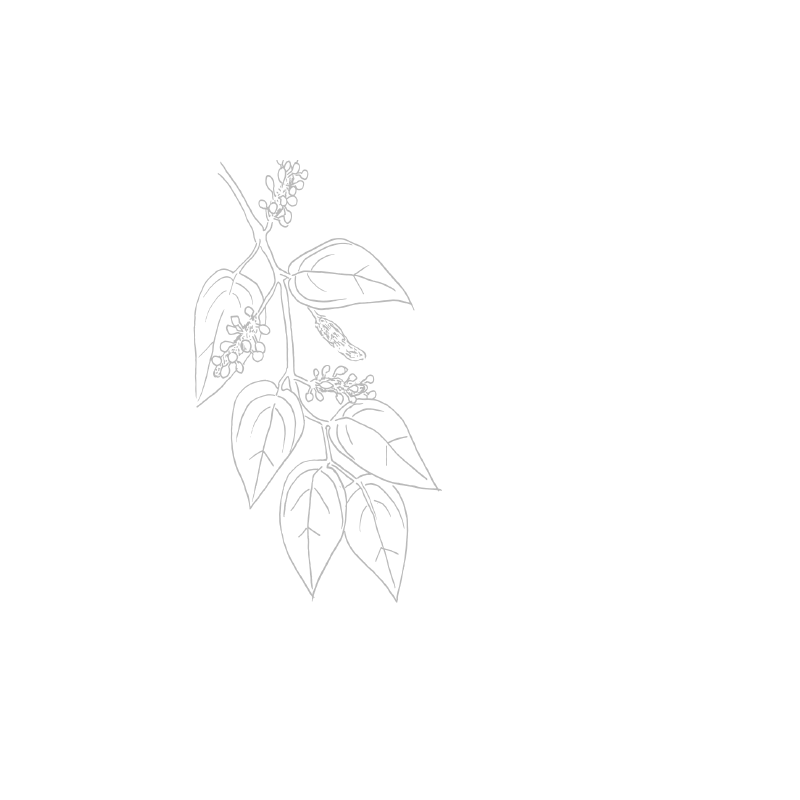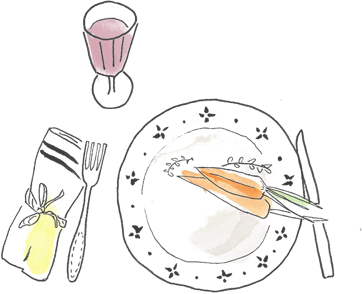 Benefits
Cooking and Virtue
This pepper goes wonderfully well with fruits and vegetables. It combines subtly with meats to give a touch of surprising, complex flavors. It will express itself completely with the simplest combinations (salads, fruit compotes, strawberries, fromage blanc, chocolate…) Its earthy and fragrant notes will unite perfectly with recipes based on seafood products as well (shellfish, fish ).
It is a delicate pepper, be careful not to overcook it, it will fade until it loses all its subtlety. Prefer to add it at the end of cooking. Its ochre, orange color reminiscent of the color of the Malagasy earth will participate in the staging of the dressing of your plates. Find recipes with voatsiperifery wild pepper in our grimoire.

Origins
A long journey
Voatsiperifery pepper is native to Madagascar but there are also cousins in Mauritius or Reunion. It has always been used by Malagasy people whether as a condiment or in herbal medicine.
It was (re)discovered in 2004, remaining a confidential product of haute cuisine. In 2009 its distribution is done across the world. This pepper could however be subject to its scarcity. Indeed the pickers sometimes prefer to cut the vine and directly harvest the pepper clusters favoring its disappearance. Although a few cultivation projects are established in particular in conjunction with CIRAD and the University of Antananarivo, the supply of this pepper picked according to good practices remains uncertain, we will remain vigilant that ours is carried out in good conditions. conditions.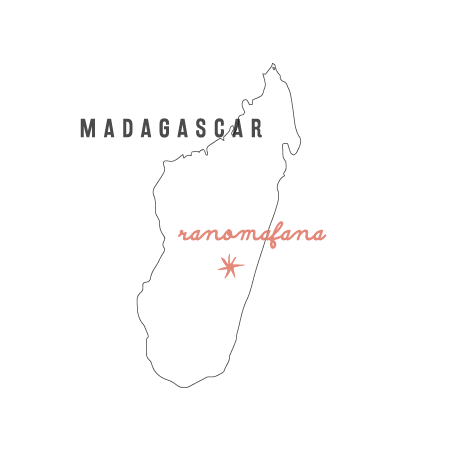 16 other products in the same category:

Customers who bought this product also bought: