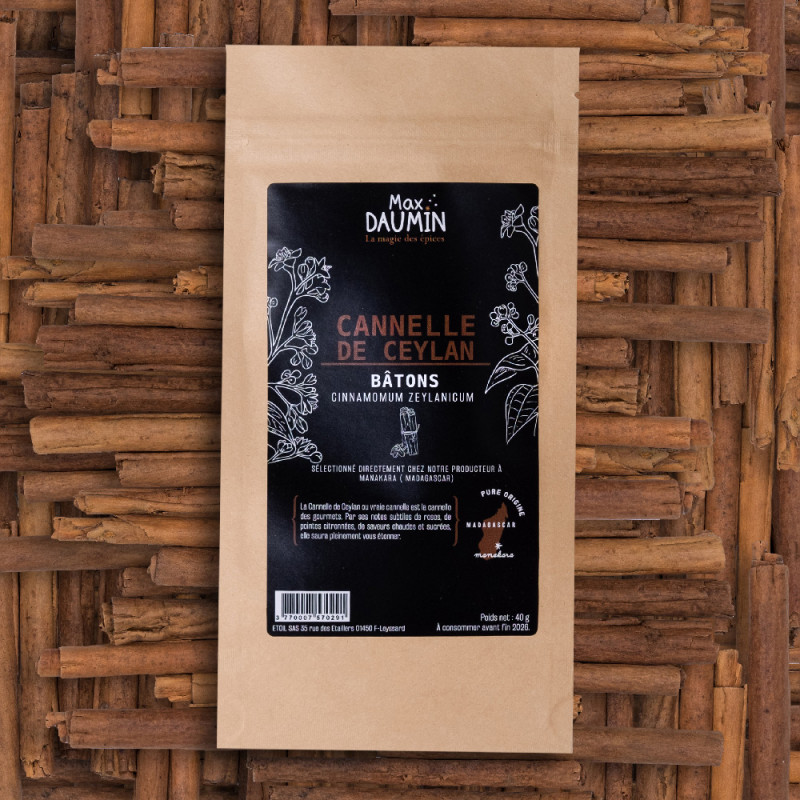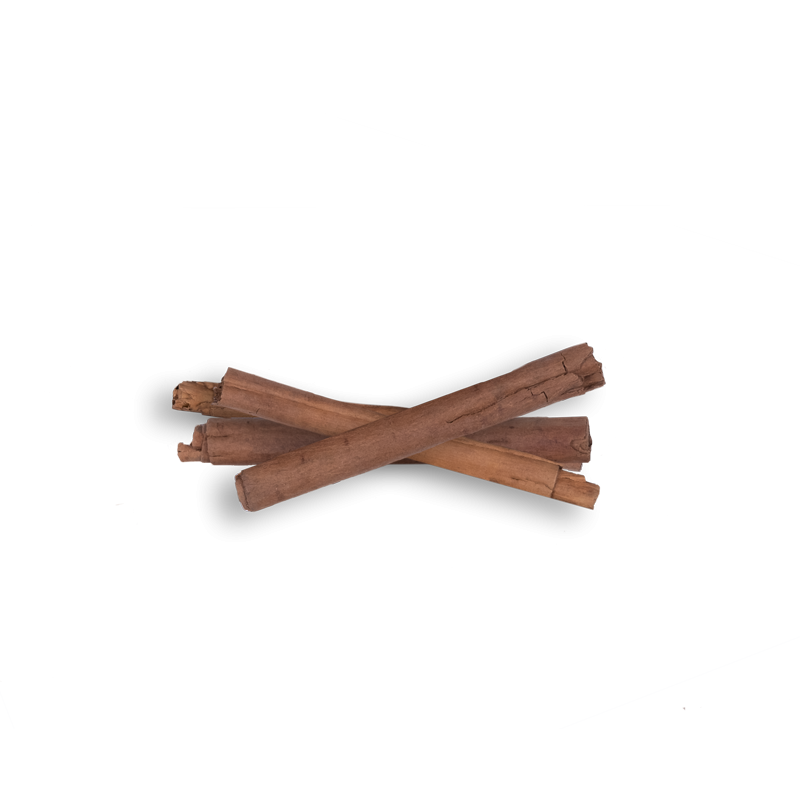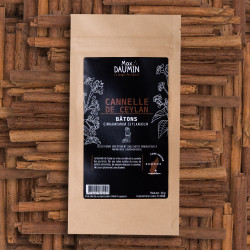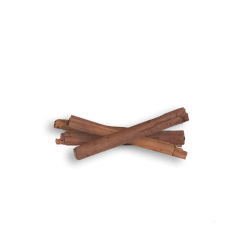 Ceylon Cinnamon - Pipes
Our Ceylon Cinnamon is the cinnamon of gourmets. With its subtle notes of roses, hints of lemon, warm and sweet flavors, it will fully surprise you. We offer it in sticks, whole. Ceylon cinnamon is the real cinnamon, it is a subtle spice.
Ceylon cinnamon goes well with spices including cardamom, ginger, lemon, star anise, nutmeg and clove
Net weight : 40g

Conditionnement : Resealable kraft bag


History
Plant & perfume
Fine, sweet and subtle, the "Ceylon Cinnamon" (Cinnamomum verum zeylanicum) is certainly the best of cinnamon. Its flavor resembles the more commonly found cassia cinnamon, originally from China; but it is more exquisite with floral notes almost of roses and hints of orange and lemon. It will express itself perfectly for a diffusion of its flavors in milk, cream, panna-cotta... and will agree pleasantly in pastry.
The Ceylon cinnamon is an evergreen tree, fifteen to twenty meters tall. It has leathery, shiny leaves on top. Cinnamon is simply the bark of the harvested tree. Ceylon Cinnamon is easily recognized by its structure: its sticks are easily crumbly, whereas broken cinnamon is not. (https://maxdaumin.com/le-grimoire/17-know-you-the-difference-between-cinnamon-from-ceylan-and-cinnamon-casse -chinese-cinnamon-)
The name "Ceylon Cinnamon" does not indicate the geographical origin but rather its botanical name (Cinnamomum verum zeylanicum). It grows mainly in Sri Lanka (formerly Ceylon) and Madagascar.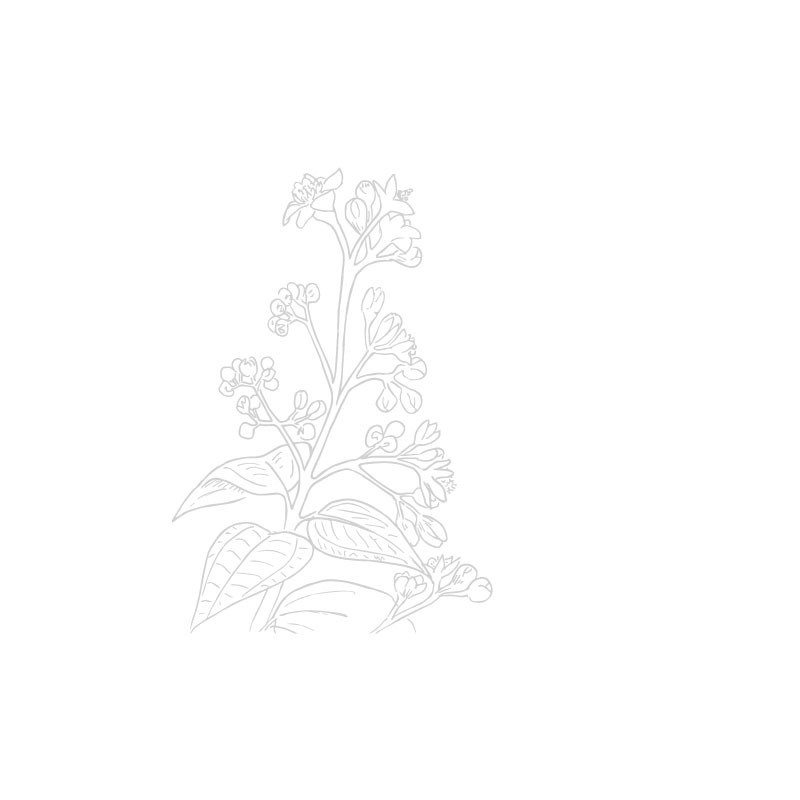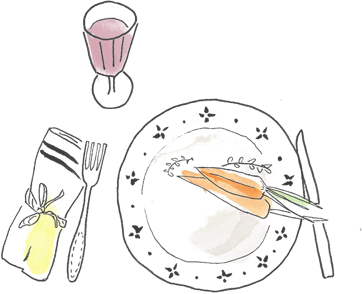 Benefits
Cooking and Virtue
Present in many dishes, both savory and sweet, it is used in pastries, white meats, compotes, pies, fruits and drinks. It is part of the base of many spice blends. You can also use whole cinnamon sticks directly for your infusions, stews, mulled wine.
It is one of the oldest spices because the Egyptians used it to embalm the body. There are also written traces of it in the New Testament which mentions it as more precious than gold.
The benefits of cinnamon are numerous: it is tonic, promotes transit and it stimulates the appetite.

Origins
A long journey
Ceylon Cinnamon comes from Sri Lanka, native to the central mountains of the island. The importance of the Cinnamon culture is such that a caste in Sri Lanka was dedicated to it (the Salagama). This spice was introduced to the Seychelles and then to Madagascar in the 18th century where it is also cultivated.
Our cinnamon comes from the Vatovavy-Fitovinany region in Madagascar. The cinnamon harvest takes place from January to April. It is done manually when the stems of the cinnamon tree have a diameter of 3 to 5cm; The bark is then removed and then dried for 4 days in the sun. Cut, it will then give small sticks.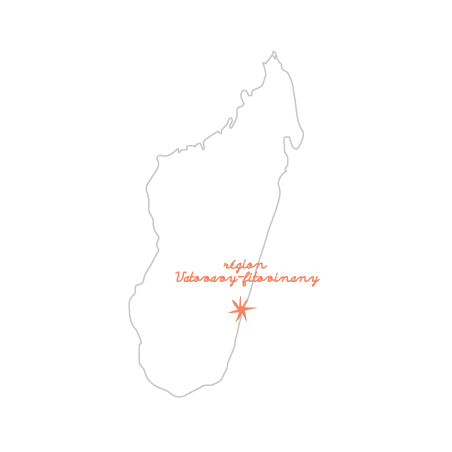 9 other products in the same category:

Customers who bought this product also bought: