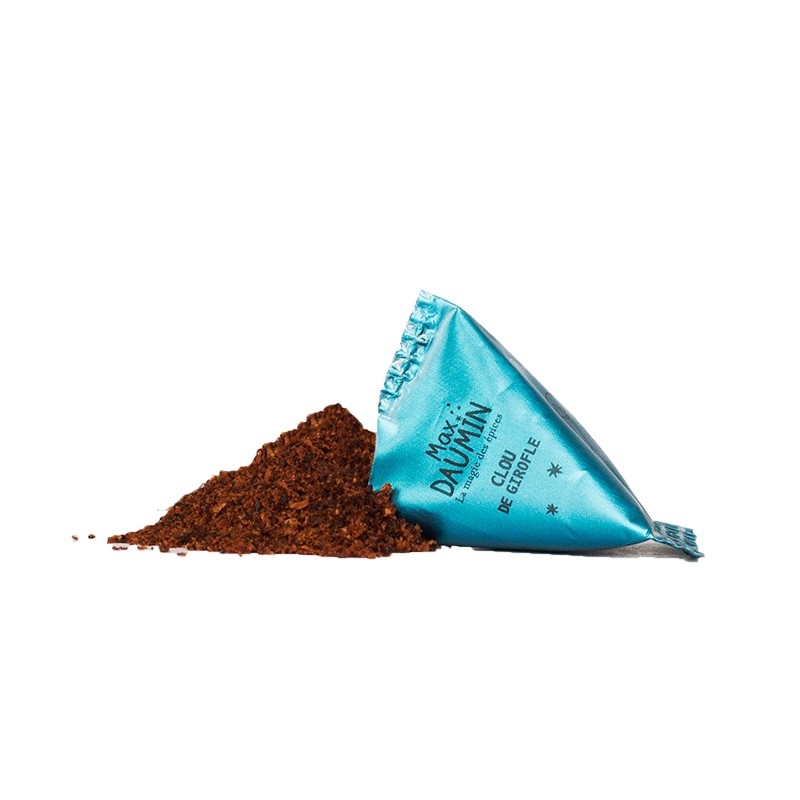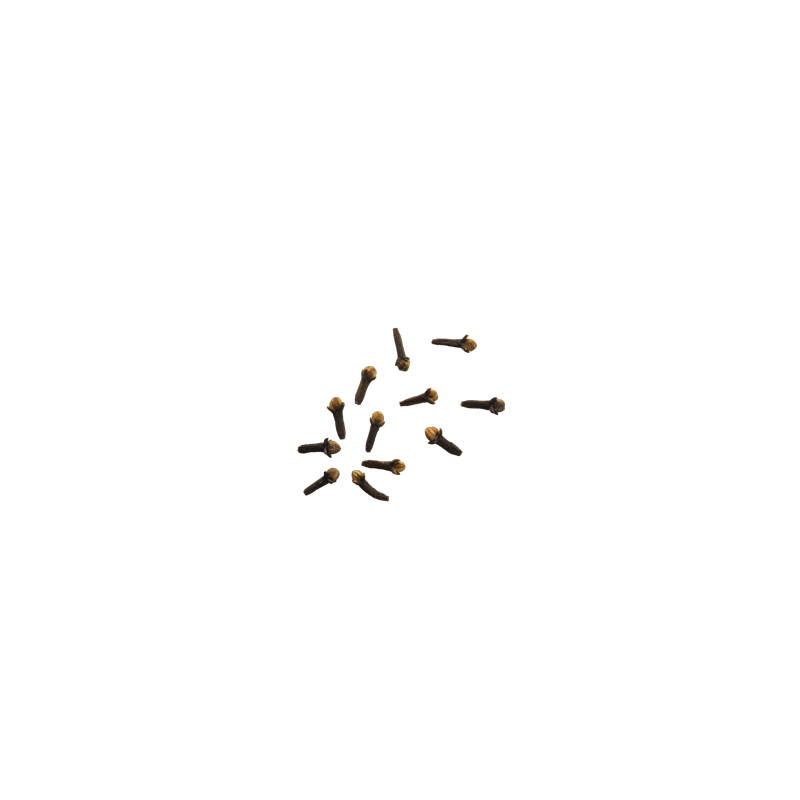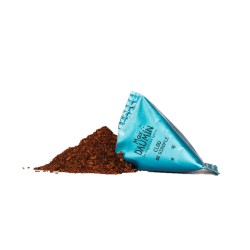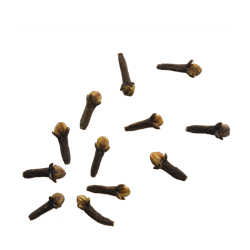 Organic Clove from Madagascar
Our Madagascar Clove is a high quality clove. Its aromatic bouquet is complex with hints of caramel. All the flavors of this unopened flower, the clove, are expertly preserved in the berlingot.
Cinnamon and nutmeg are old clove companions. They combine very well. It is also used in many spice blends (Massala, Ras el hanout for example).
Net weight : 18g

Usage : Fish, Biscuits, Gingerbread, Pot au Feu, Sauerkraut

Recyclable box and cartons : Sorting paper / cardboard

Label : Organic Agriculture


History
Plant & perfume
Clove (Syzygium aromaticum) is a flower bud harvested in the fall. The cloves are picked just before full flowering and then dried in the sun which will give them their golden color. The clove tree is a tree, of conical shape, which can reach about twenty meters. It is found produced mainly in Indonesia and also Madagascar.
It is a powerful spice, slightly peppery, smoky, peppery and of course the eugenol present gives it an unforgettable aromatic expression.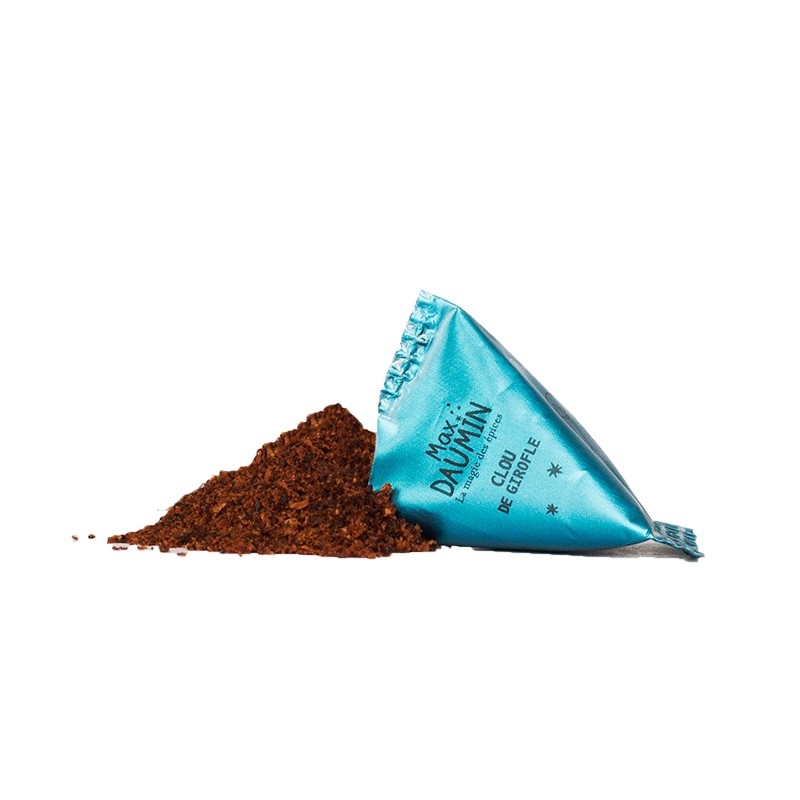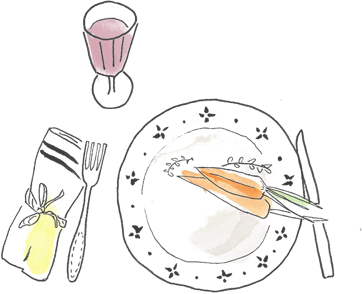 Benefits
Cooking and Virtue
In cooking, it is present in gingerbread, biscuits mixed with cinnamon in particular, stew, marinades, sauerkraut and it is essential in most curries and mixtures of spices. In India, it is used in the composition of the famous chai tea. It brings depth to dishes. Well dosed, it brings a fine relief to smooth and sweet dishes like clove ice cream.
Clove is known to the Chinese for its medicinal properties long before the Christian era, around the 3rd century BC.
Like all spices, it is also made to be married with other spices.

Origins
A long journey
The cradle of Clove is the northern archipelago of the Moluccas, Indonesia. We would have found its first trace 1700 BC on the site of Terqa (now Syria). Its cultivation then spread to China, part of Asia and Africa. Pierre Poivre introduced it to Madagascar on Sainte Marie Island around 1830.
The origin of our cloves is located in the Vatovavy-Fitovinany region in Madagascar. The harvest takes place in October November. Just before the flowers open, the flower buds are picked in clusters. Dried in the sun, they harden and take on their characteristic colors: brown for the stem, copper for the flower bud.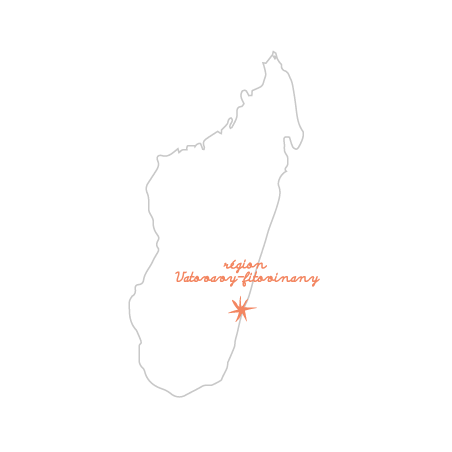 Frequently asked questions


12 other products in the same category:

Customers who bought this product also bought: