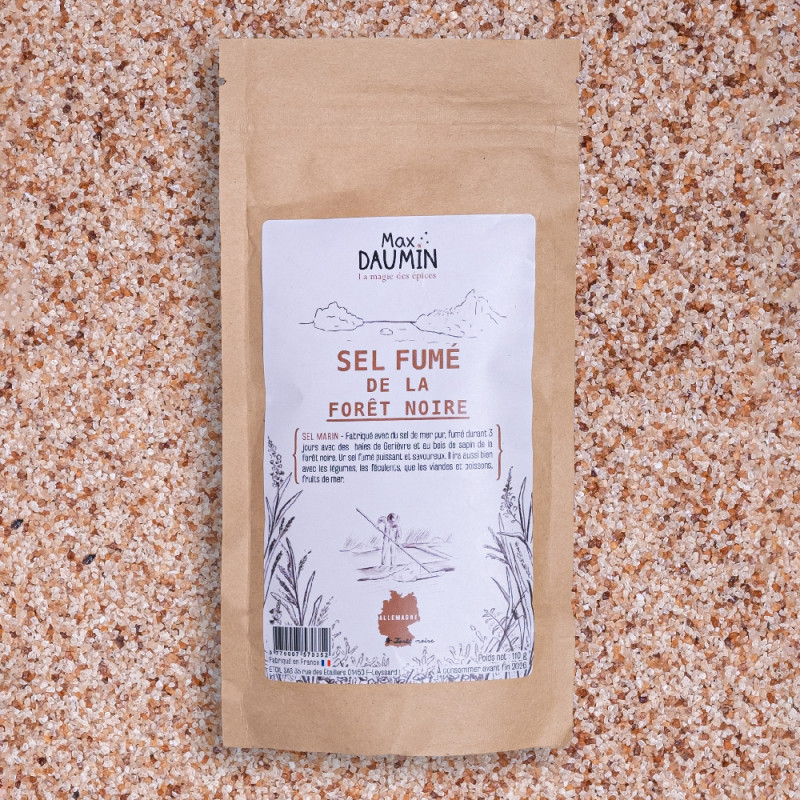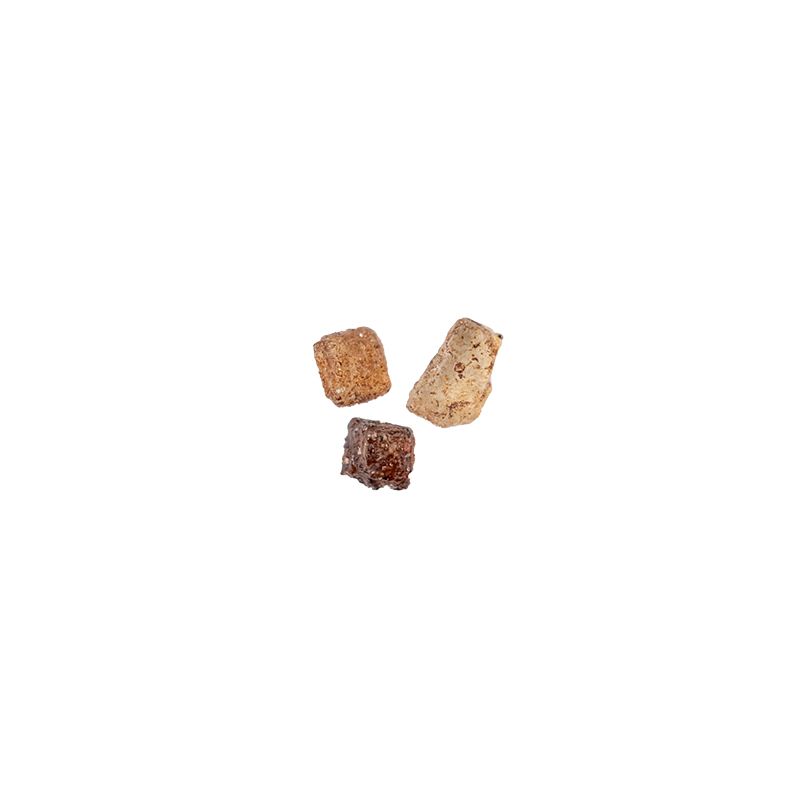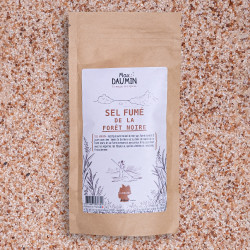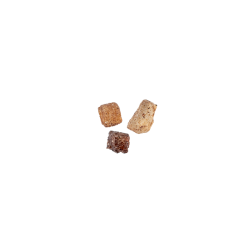 Black Forest Smoked Salt
An extraordinary, powerful salt with a smoky taste. It is made with pure sea salt, then smoked for 3 days with juniper berries and black forest fir wood. Its fine crystals make it a salt that can be used both in dusting and in cooking.
A powerful and tasty smoked salt.
Net weight : 110g

Usage : It will go just as well with vegetables, starchy foods, meats and fish, seafood.

Conditionnement : Resealable kraft bag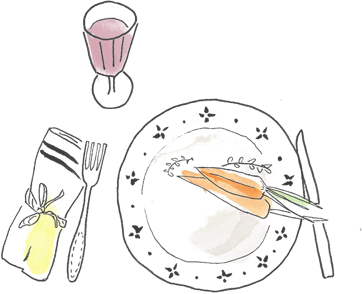 Benefits
Cooking and Virtue
The smoked salt is surprising. It brings a powerful and tasty smoky note to all your dishes. Its fine structure means that you can use it as a finishing salt, to sprinkle your dishes as well as a cooking salt. It can pleasantly flavor a sauce or a simmered dish.

Origins
A long journey
The discovery of salt smoking comes to us from the Vikings. They used salt to preserve their food (meat, fish). The method of salt extraction involved boiling salt water, which required a significant amount of wood for the fire. Due to the length of the process, the salt took on the taste of the fumes from the hearth on which the container was placed.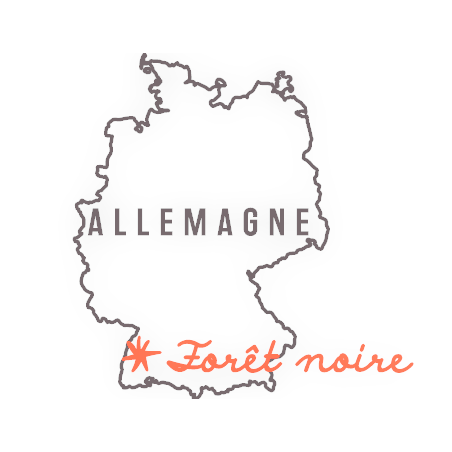 6 other products in the same category:

Customers who bought this product also bought: