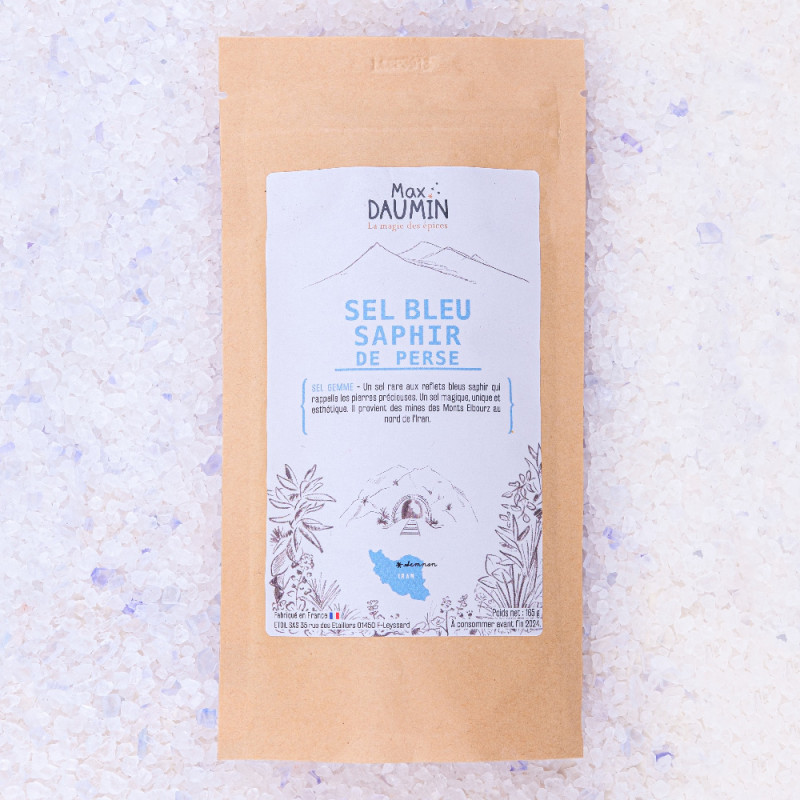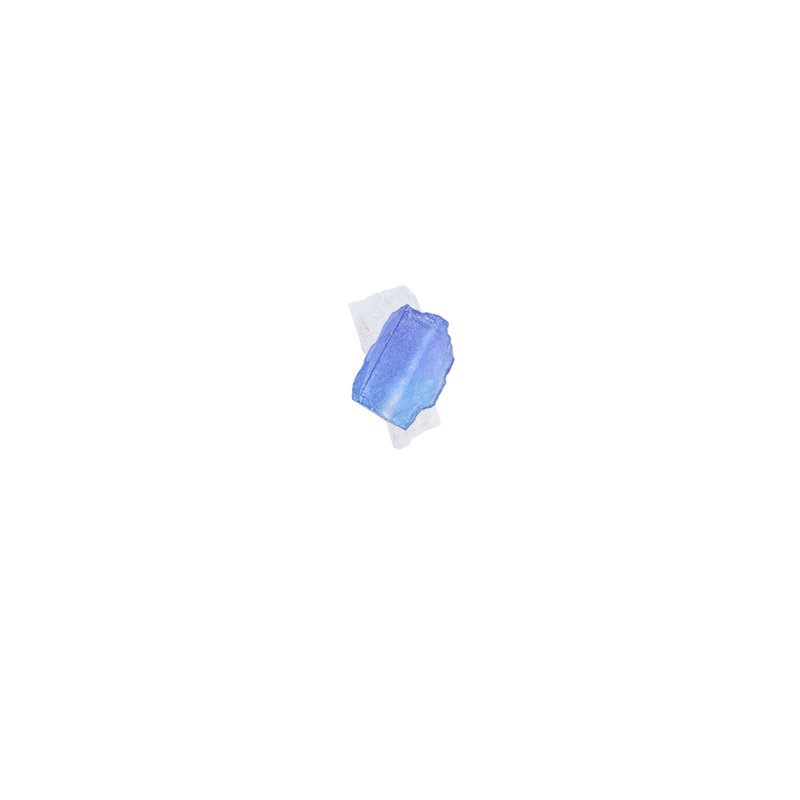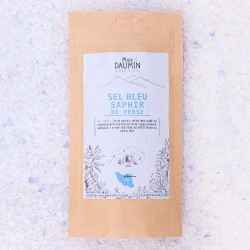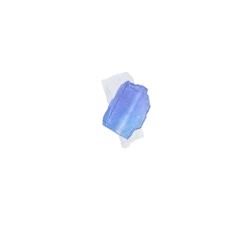 Persian Blue Salt - Crystals
A rare salt that comes exclusively from northern Iran, in the Alborz Mountains. It has bluish reflections and, from time to time, completely colored crystals of an intense sapphire blue.
A surprising and aesthetic salt.
You will find it here in the form of 2 to 4mm crystals. It contains iron, potassium and calcium.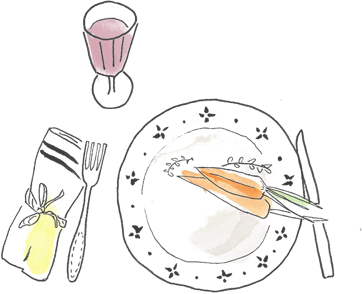 Benefits
Cooking and Virtue
This salt has been used for centuries in Persia. It is a rock salt that contains sylvinite, a sedimentary rock giving it this blue color.
This very decorative salt can be used both in your dishes and to add a final touch of elegance to the service.

Origins
A long journey
This salt has just returned from a very long journey. More than 260 million years ago, due to the movements of the tectonic plates, the ocean present in Persia evaporated over the millennia, leaving us this saline heritage found in the sedimentary rocks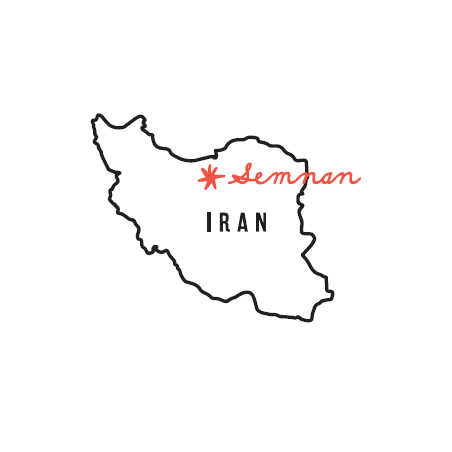 6 other products in the same category:

Customers who bought this product also bought: