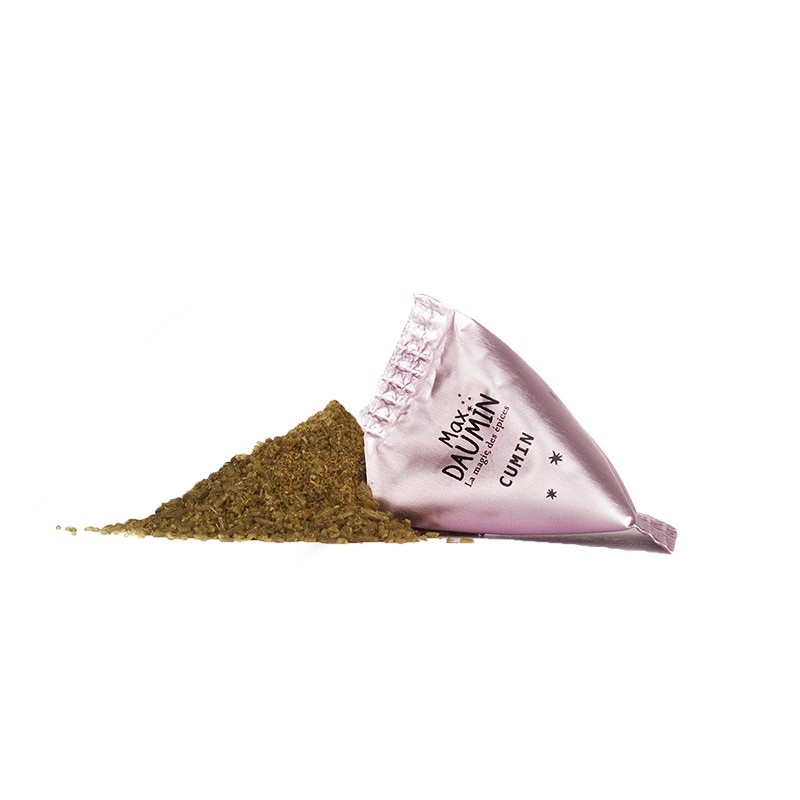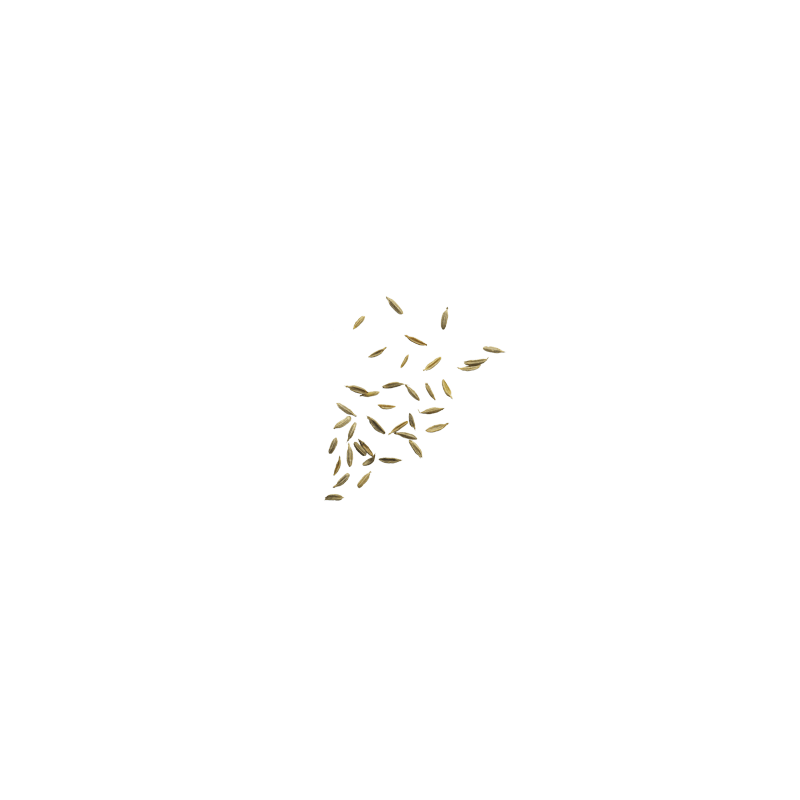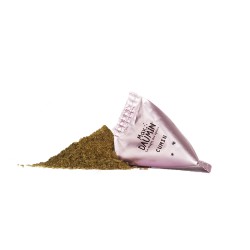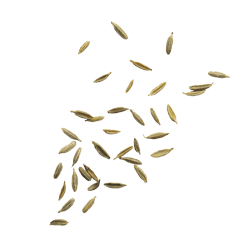 Cumin from India
The evocation of the Orient is undeniable with cumin. It is a "hot" spice with persistent fragrances endowed with musky and slightly peppery notes. All this oriental warmth is preserved in our berlingot.
Coriander, turmeric, paprika will be delighted to unite with cumin.
Net weight : 22g

Usage : Soups, vegetables, poultry, lamb, cheeses, breads

Recyclable box and cartons : Sorting paper / cardboard


History
Plant & perfume
Cumin (Cuminum cyminum) is an umbellifer, thirty to fifty cm high, with small, elegant emerald green leaves. The spice is simply the fruit of the plant (more often called a seed) that is harvested when it begins to dry out.
Used in powder form, this spice is the basis of many spice blends including curry (particularly in madras curry) and ras el hanout. As soon as it is crushed, the cumin releases all its flavors with insistence, it is a spice with character, bitter, musky with sunny scents. Dry roasting in a pan will enhance all of its flavors.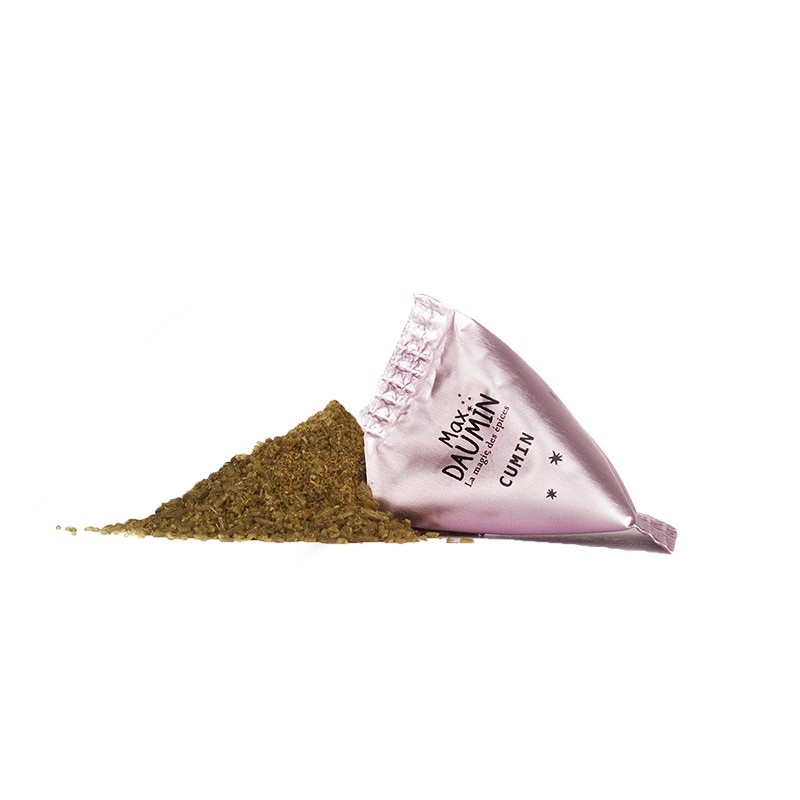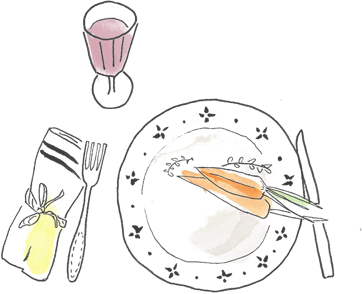 Benefits
Cooking and Virtue
Alone or mixed with other spices, it will spice up your dishes such as poultry, lamb, chili con carne, soups, vegetables, breads, empanadas. Certain combinations have become benchmarks: recipes for pumpkin and cumin soup, carrot with fresh cream and cumin; others are surprising and delicious such as pear and cumin, in jam or in pie. It is often or even constantly confused with caraway (similar but more aniseed scent) that is put in cheeses such as Gouda, Raclette, Munster. Find all our recipes in the grimoire.

Origins
A long journey
Cumin originates from the Mediterranean basin, probably in the Nile Valley or Anatolia. The use of its seed has been traced back at least five thousand years ago to the Egyptians, who used it in herbal medicine. Pharaonic tombs were sprinkled with cumin seeds by family members. The Hebrews used these seeds as a means of tithing in churches. It was even registered in the calendar of the convention, the day of Cumin was the 22nd day of Messidor (month of harvests).
It is now widely grown in India, mainly in the north. Our cumin seeds come from Gujarat, a state of India located between Pakistan and the Arabian Sea. During the harvest, the plants are then cut and then completely dried. The fruits are then separated from the plant to be sorted and cleaned.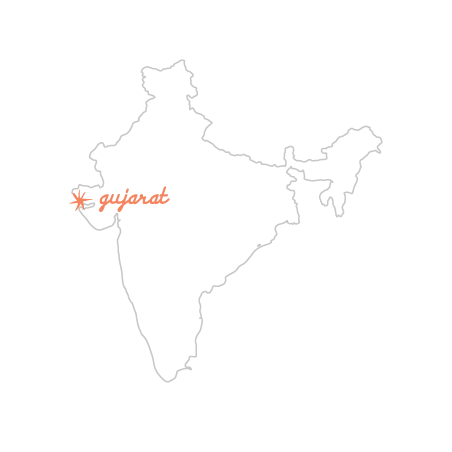 12 other products in the same category:

Customers who bought this product also bought: