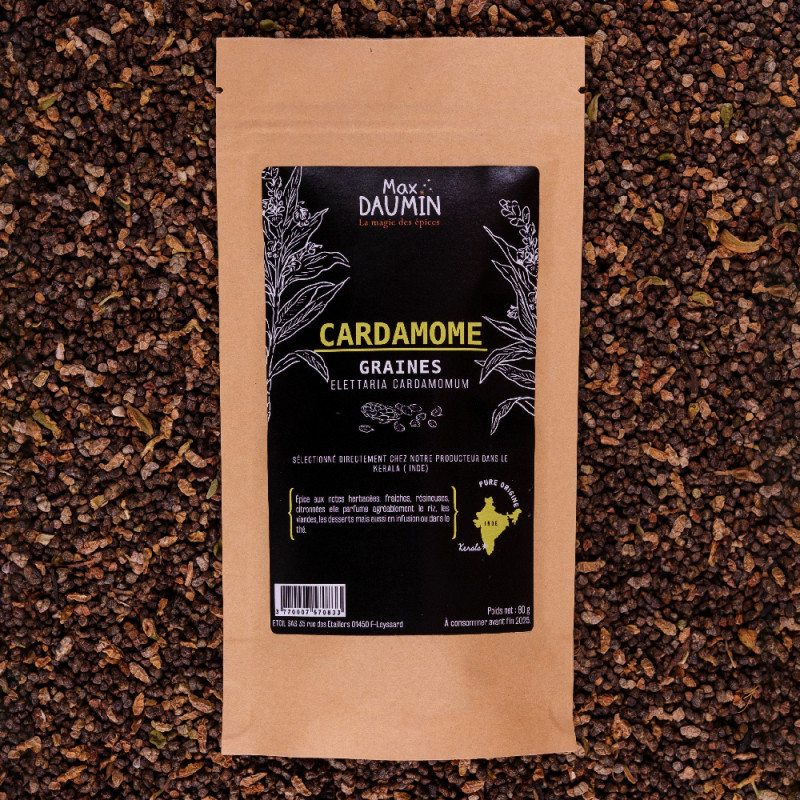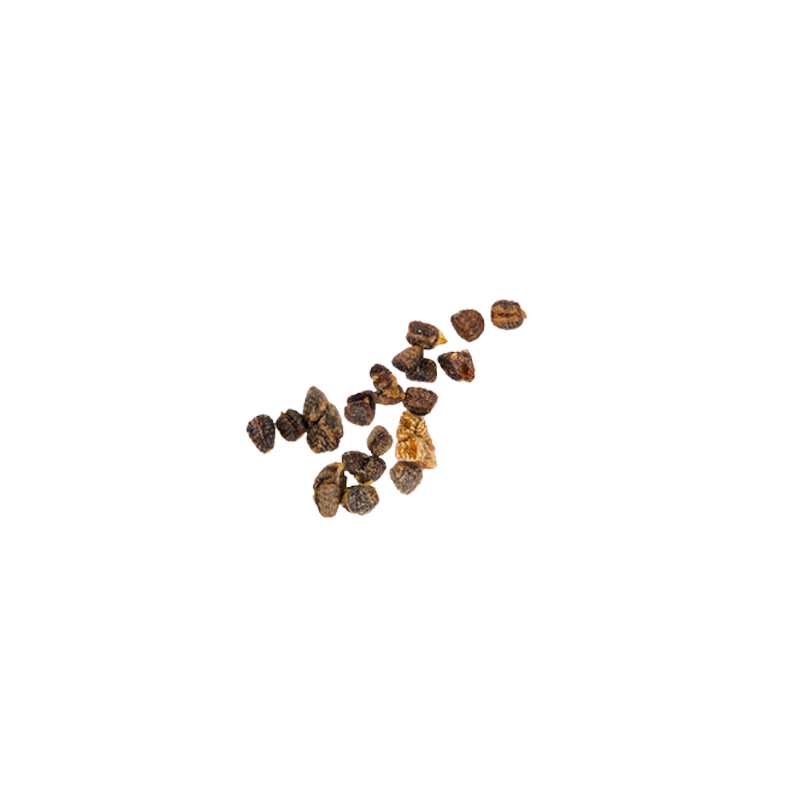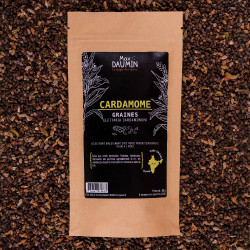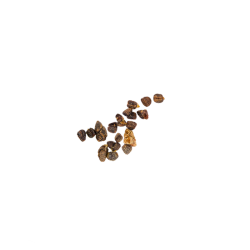 Cardamom
Green cardamom is the queen of spices. It is a spice that undeniably transports you to the Orient and exoticism. With a camphor, resinous, minty and lemony taste, it is found in many dishes or drinks.
We have chosen to offer you only the inside of the green cardamom capsule: the seeds. They are the ones that bring all the power and aromatic complexity of cardamom. The capsule is only a natural packaging bringing little flavor. In this format, they become easier to use: grinding is easy and you can even put them in a pepper mill.
Net weight : 80g

Conditionnement : Resealable kraft bag


History
Plant & perfume
Cardamom (Elettaria cardamomum) belongs to the Zingiberaceae family, like ginger and turmeric. It is a perennial herbaceous plant with rhizome. It develops long stalks, somewhat resembling bamboo stalks. At each node leave long lanceolate leaves. A foot of cardamom is generally 2 to 2m50 and can reach 5m in height. At the base of the plant is the rhizome, from which will start small creeping stems on the ground which will give rise to flowers, then a green fruit: it is the green cardamom.
It is a spice that brings freshness. It presents camphorated notes almost of eucalyptus, resinous (reminiscent of pine sap), minty and lemony. It is a powerful spice but it does not sting.
There is another variety of Cardamom: black cardamom with a smokier, more camphoric taste. White cardamom is only a transformation of green cardamom which is blanched, without taste interest.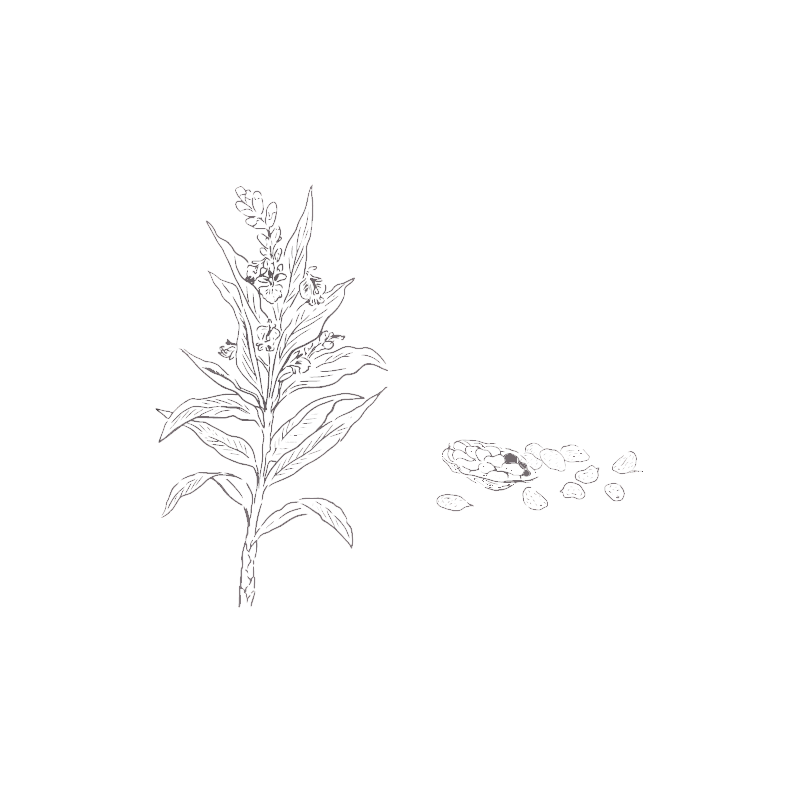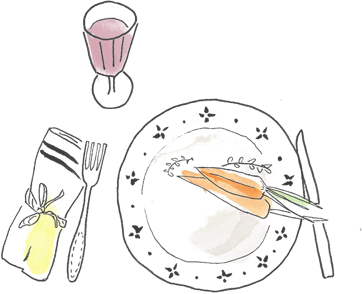 Benefits
Cooking and Virtue
Cardamom slips into many preparations. We will find it in desserts: fruits, chocolate preparations, cakes, gingerbread, compotes, jams, etc... Indian cuisine uses it very frequently in savory preparations (rice, legumes) but also in many mixtures of spices. It works very well with white or red meats. An extraordinary association is the alliance of pepper (black or green) and cardamom on red meats.
Finally, it is perfect in infusion or in the famous Chai in India: very sweet black tea mixed with masala (a mixture of spices containing cardamom) with milk.

Origins
A long journey
Cardamom originates from India. Exactly from Kerala, in the eponymous mountains: the Cardamom Mountains. We find traces of its use 3000 years before J.C. It made its arrival in Europe at the beginning of the Middle Ages, conveyed by the Arabs and sold to the Greeks and the Romans. It was found in their perfumes and was widely used in their cooking.
Following the arrival of Vasco da Gama on the Malabar Coast on May 20, 1498, cardamom was exported to Europe like other spices. But it was supplanted by pepper and ginger which the Europeans preferred. However, it was considered for its therapeutic virtues. Today with the attraction towards new cuisines, towards the discovery of spices, it is back on the front of the stage.
Our cardamom is grown by our grower Gheevargeese on several plots between the town of Kumilly and Khotamangalam in the state of Kerala.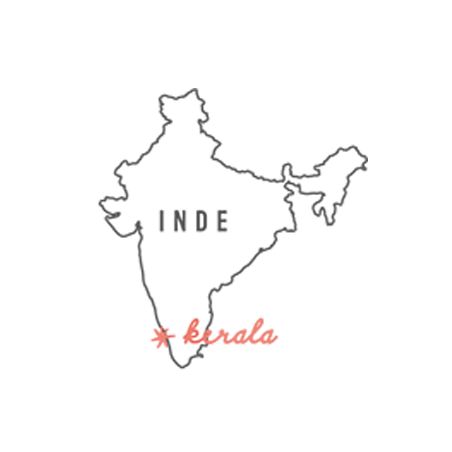 9 other products in the same category:

Customers who bought this product also bought: