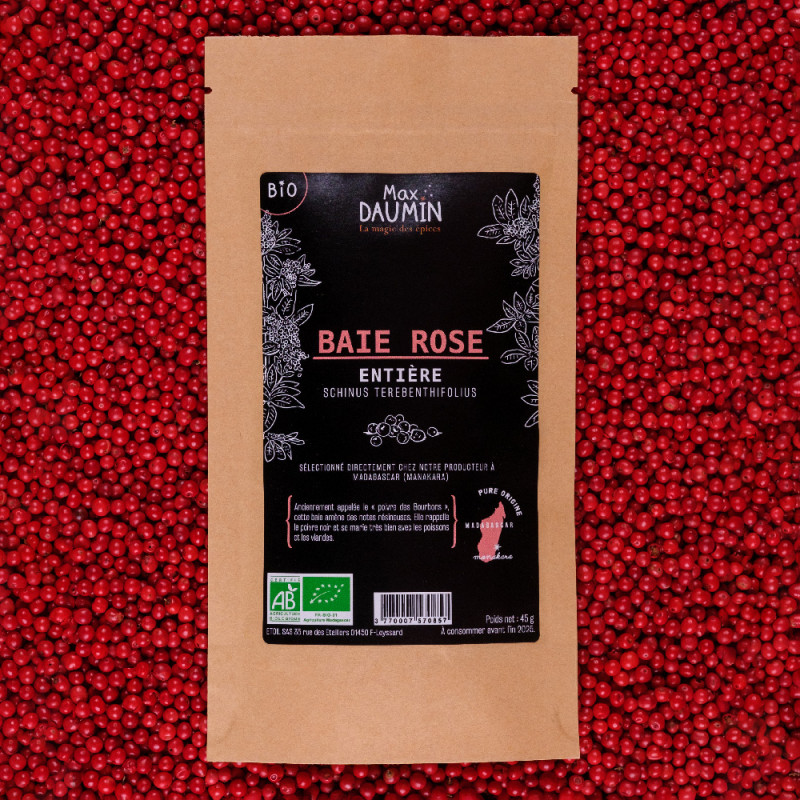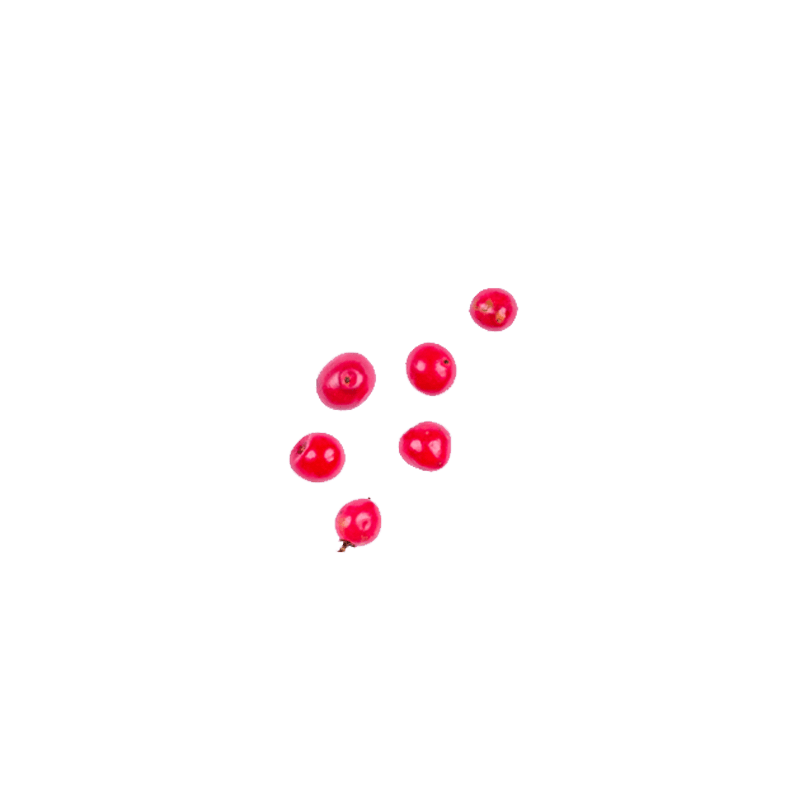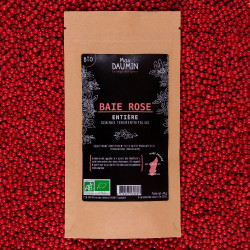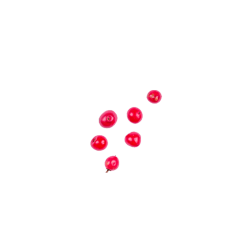 Organic Pink Berry from Madagascar
Pink pepper is a fake pepper sometimes called Bourbon pepper, Reunion pepper, Chile pepper, Brazilian pepper, pink pepper. Its taste is reminiscent of pepper but without spiciness, with fruity and coriander notes, on a resinous background. It is slightly sweet.
It goes well with red meats, poultry, salads, soups and fish. It is a spice that is both decorative but extremely subtle and delicate. To discover.
Our pink peppercorns come from organic farming.
Net weight : 45g

Label : Organic Agriculture

Conditionnement : Resealable kraft bag


History
Plant & perfume
The pink berry is the fruit of a tree, the Schinus terebinthifolius. The tree is usually 3 to 10 meters high. After flowering, the fruit appears in clusters at the base of the upper leaves. The harvest of our pink berry from Madagascar takes place in June when the fruit is perfectly ripe. The berries will be dried naturally in the sun, then carefully sorted before being marketed.
The berries are fragile and delicate. Pink berries sold intact, of consistent quality and color indicate proper sorting and therefore the quality of care given to the producer.
The fruit is made up of a red shell that has little taste, it is the core of the fruit, which will develop all the aromas of the pink berry.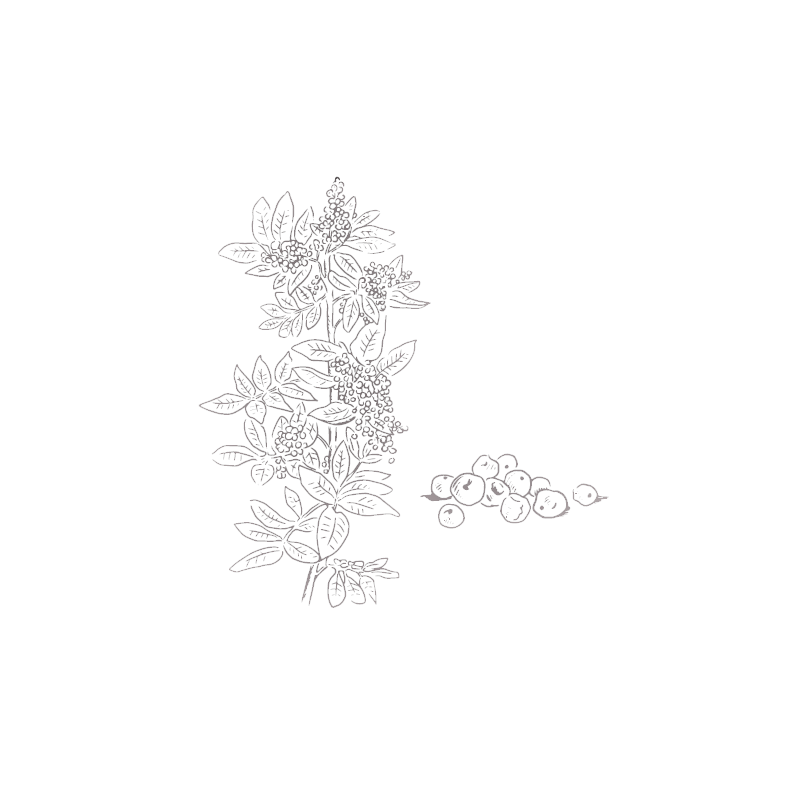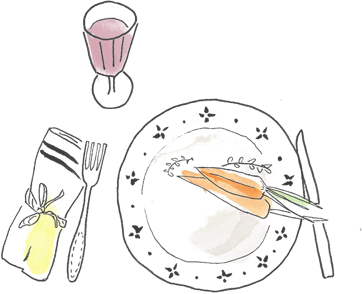 Benefits
Cooking and Virtue
Roseberry is often used and considered for its decorative role due to its color, but it has its place in the kitchen and deserves to be explored.
It goes well with all types of meat. Perhaps a preference for red meats and duck breast. It also works perfectly with fish and seafood (salmon, mackerel, cod, scallops). Having become essential in foie gras, its finesse and subtlety go very well with cheeses (cottage cheese, fresh goat cheese, Panna cotta). Finally, it also finds its place in desserts (chocolate cream, mango tart and pink peppercorns, fruit, etc.)

Origins
A long journey
There are two varieties of pink berries, often confused: Schinus molle and Schinus terebinthifolius.
It was the Swedish botanist Linné in 1753 who observed Schinus molle and Schinus terebinthifolius by the Italian botanist Raddi in 1820 The Schinus terebinthifolius comes from South America (Brazil) and the Schinus molle from Peru. These two species belong to the Anacardiceae family, which includes cashews, mangoes, sumac, and pistachios. Rose berries were introduced to Madagascar in the 19th century. It was already on the Île de la Réunion in the 17th century, which gave it its other name "pepper of the Bourbons" because the island of Réunion was once called the Île Bourbon.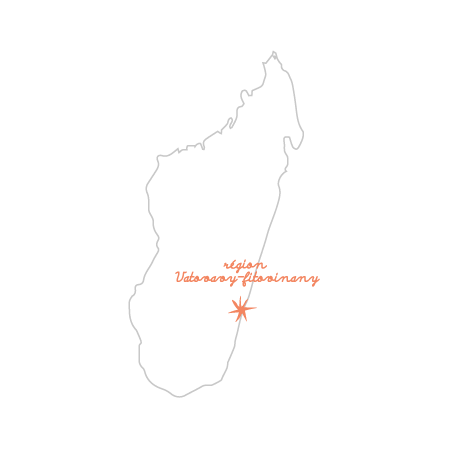 9 other products in the same category:

Customers who bought this product also bought: