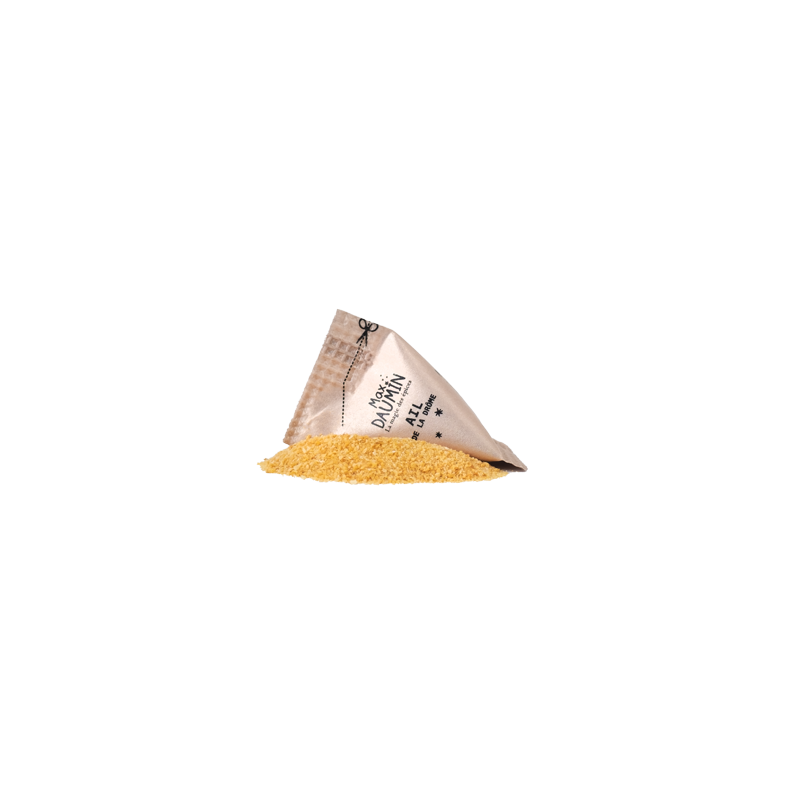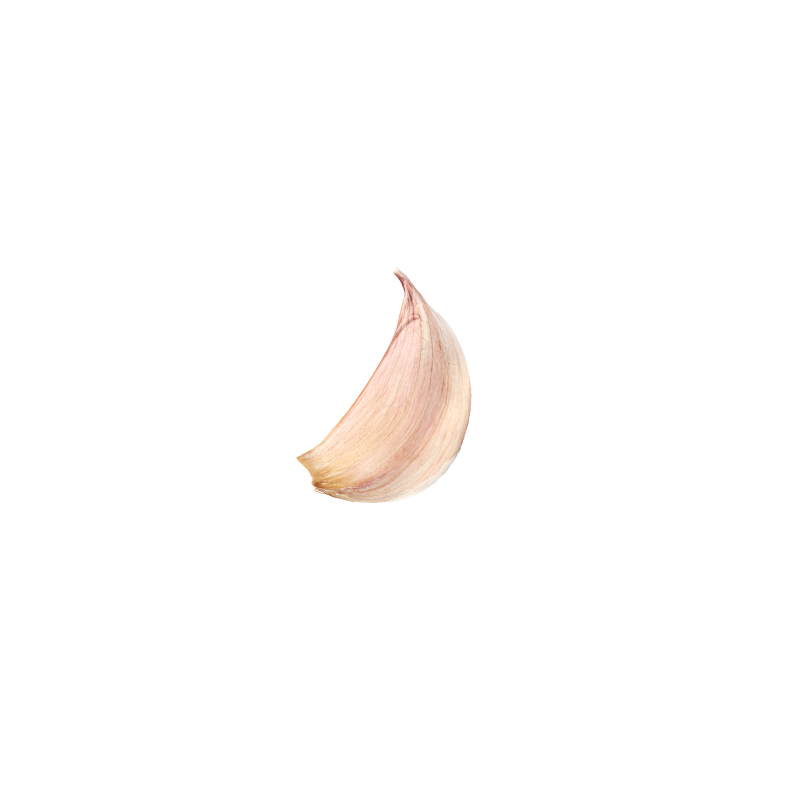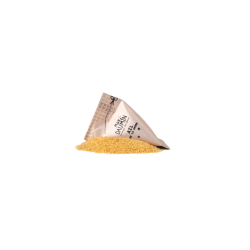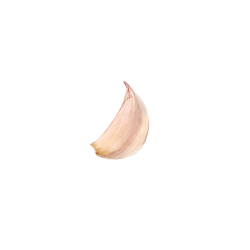 Garlic from France
We put all the flavors of garlic from Drôme (France) in a carton. You thus have ready-to-use garlic powder, always available in your kitchen. The aromatic quality and taste of the garlic is fully preserved in the berlingot. It was obvious for us to work with a garlic from an IGP zone such as garlic from the Drôme. Origin France of course. This garlic is dehydrated and then ground into semolina powder.
Net weight : 22g

Recyclable box and cartons : Sorting paper / cardboard


History
Plant & perfume
Drôme white garlic comes from two Drôme varieties: the Messidrôme and Thermidrôme cultivars. It is a large caliber bulb, white in color that can have some purple tints. Planted in autumn, Drôme producers harvest it from mid-June.
Its taste is slightly sweet for a mild and pleasant flavor.
The cultivation of garlic in France was for centuries a peasant and food crop that was passed down from generation to generation. Its production was nevertheless known for a long time in the Drôme, there is a reference to it in 1600, in the book of Olivier de Serres. Agronomist to Henri IV, he studied subsistence agriculture in France to bring it to a scientific agriculture (Olivier de Serres "Le Théâtre d'Agriculture et Mesnage des Champs"< /span>). Mention is made of the presence of garlic on the Valencian market in 1793.
In the 1960s, garlic crops fell victim to several diseases, bringing French production to a halt. However, the Drôme is the only area in France that is not attacked by these diseases. INRA researchers then closely studied the varieties of white garlic used. They are selected and named: Messidrôme and Thermidrôme. In 1981, the white garlic producers of the Drôme decided to come together and form the Association of Garlic Producers of the Drôme. In 2008, "L'Ail de la Drôme" officially became a Protected Geographical Indication (IGP) and highlights the quality of the crops, the know-how of the producers and its production.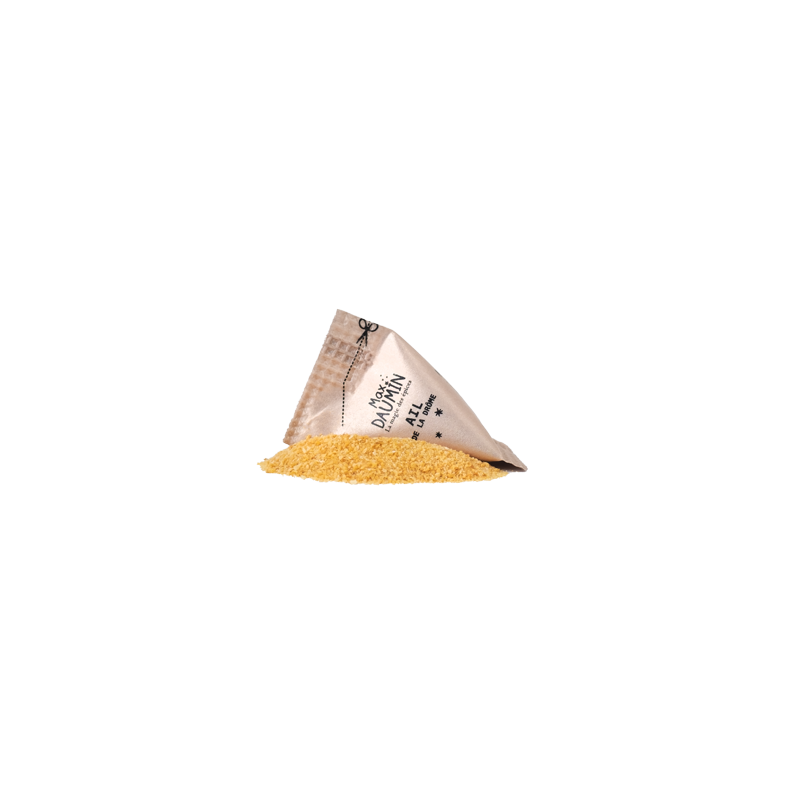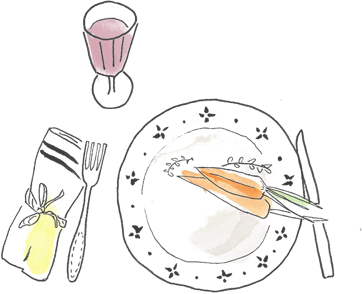 Benefits
Cooking and Virtue
The virtues of garlic are numerous and recognized since the dawn of time! There are even references to it in 1550 BC on an Egyptian papyrus. It mentions the medicinal qualities in arterial hypertension, against tumors and parasites. Today, garlic is said to have antiviral, antimicrobial, antibacterial, antiseptic, anti-inflammatory, antibiotic and antifungal properties.
In the form of semolina powder, your garlic carton keeps all its taste and represents a fresh clove of garlic. It can be used in the kitchen as a condiment or as a spice in all your dishes. (meat, fish, vegetables) It is an obligatory ingredient in all cooking and of course in Mediterranean cuisine.
In powder form in its carton, it blends easily with other spices.

Origins
A long journey
White garlic is native to Central Asia, the first cultures were located in the plains of the eastern Caspian Sea. There are traces of the first productions at this place more than 4500 years ago. It then quickly spread throughout Asia and Europe.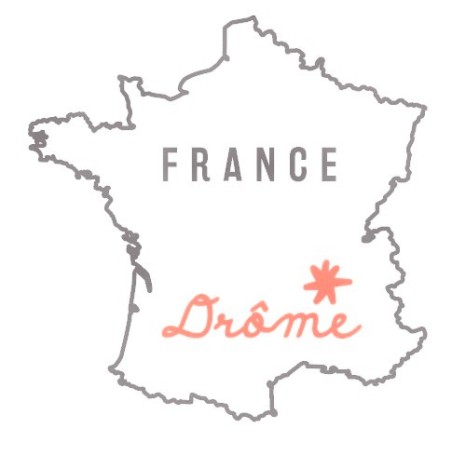 12 other products in the same category:

Customers who bought this product also bought: