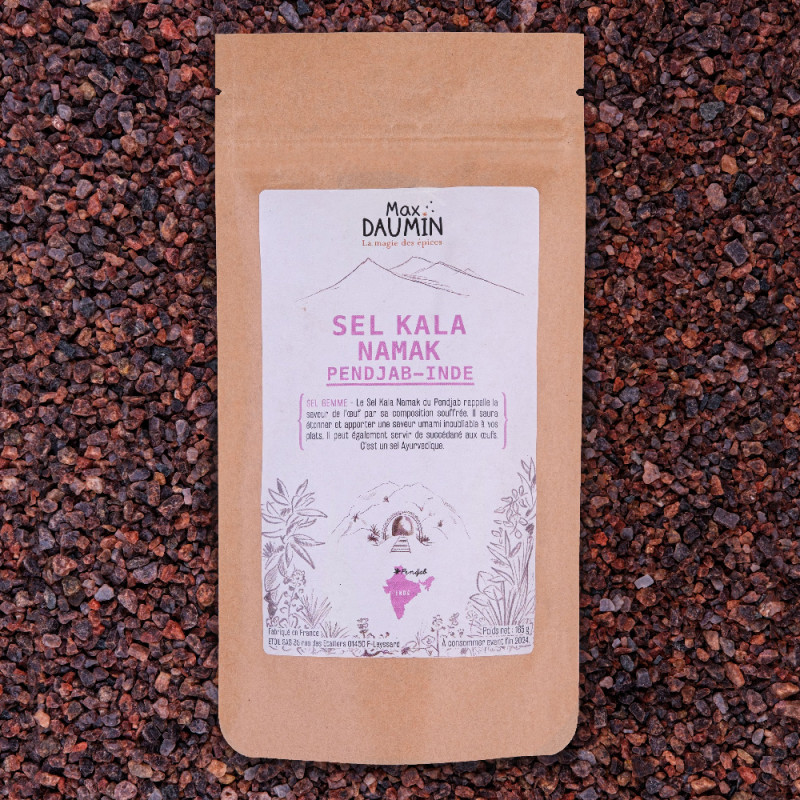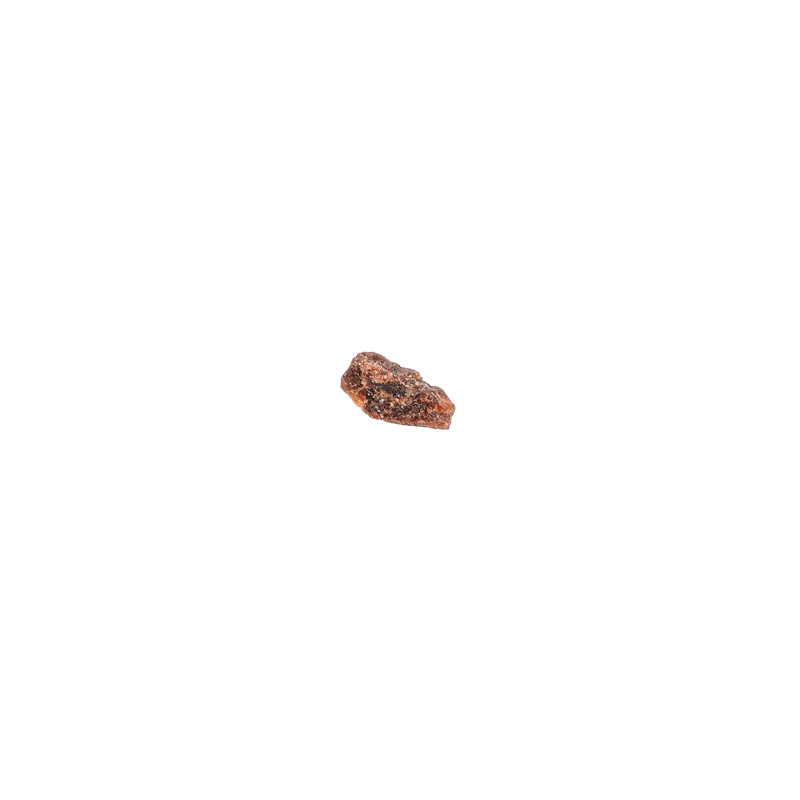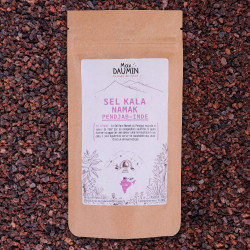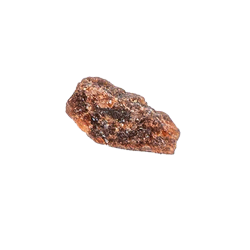 Kala Namak salt or Himalayan black salt - Crystals
Kala Namak salt or Himalayan black salt is an atypical rock salt. Black and purple in color, it has a remarkable aromatic flavor: it brings a sulfur note close to that of the egg to your dishes. It thus becomes an original condiment.
It is a historically Ayurvedic salt that will perfectly flavor the whole range of vegetarian dishes.

History
Plant & perfume
Kala namak is pink Himalayan salt harvested and then processed naturally. We fill a jar with pink Himalayan salt that we will heat to more than 801° C (salt melting temperature), we add about 1% of plants. (Harad seeds, Amla seeds, Salsola stocksii leaves or others). The idea through these plants is to bring sodium carbonate, which will be transformed by chemical reaction with the salt in part into hydrogen sulphide.
Cooking will last 2 to 3 days continuously and stirring regularly. At the end, we obtain a black-purple colored salt and giving off this very particular smell.
This salt comes to us from afar and is historic. Famous doctors of ancient India, Charaka and Sushrutha mention its use in the 5th and 6th centuries respectively.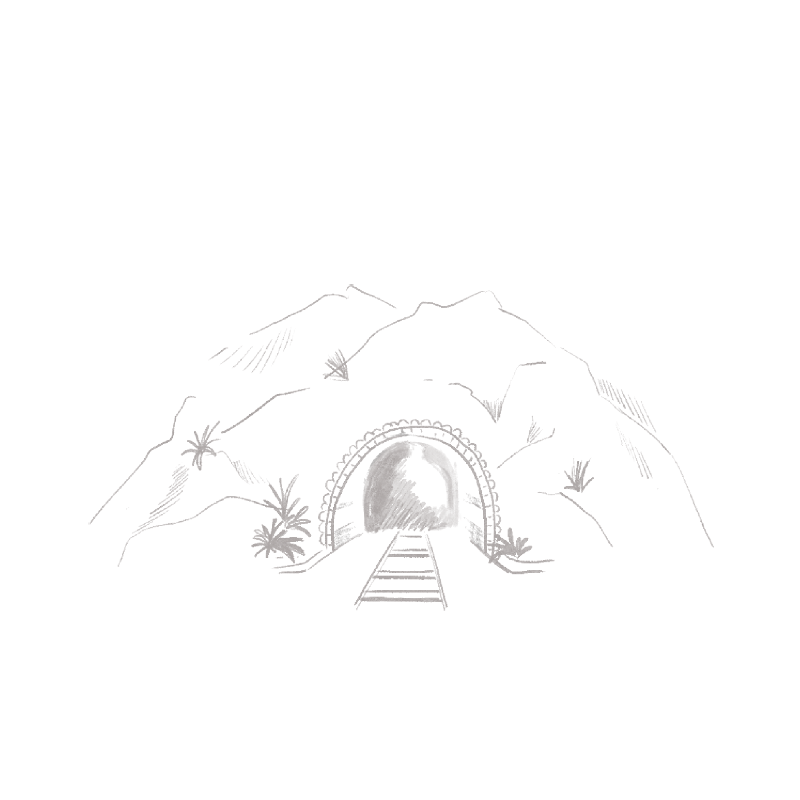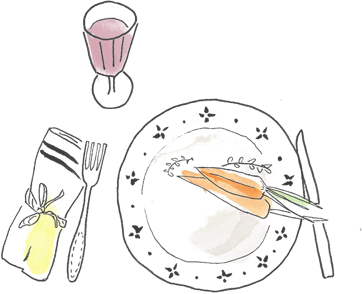 Benefits
Cooking and Virtue
Widely used in the cuisines of Bangladesh, India, Nepal and Pakistan, it is used in the composition of raita, chutneys, chaat (savory snacks), salads and fruits. It is appreciated in vegetarian and vegan cuisine in dishes being a substitute for the flavor of eggs.
In Ayurvedic medicine, it is considered to aid digestion.

6 other products in the same category:

Customers who bought this product also bought: