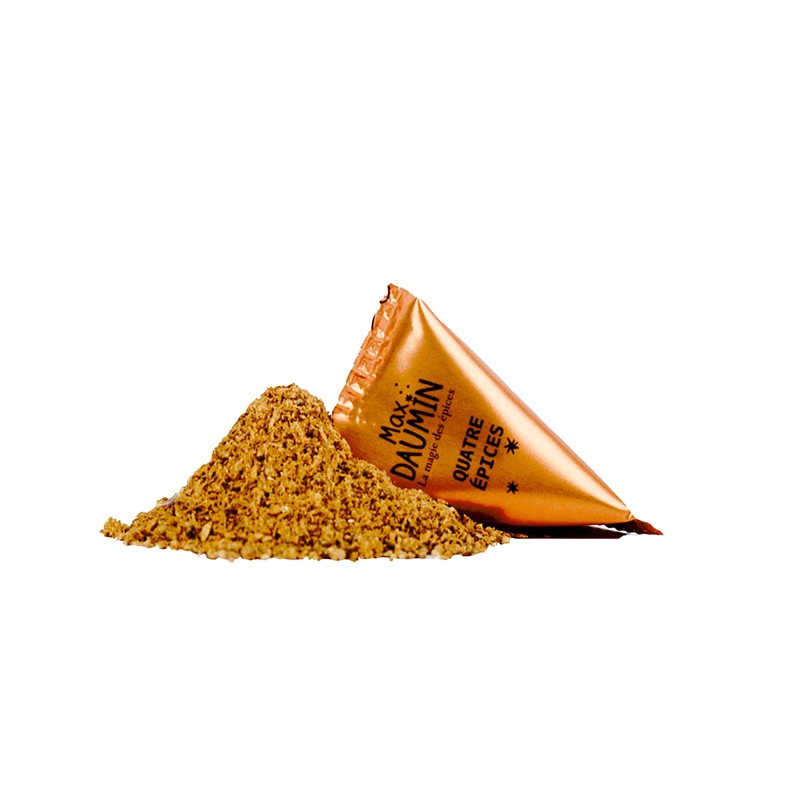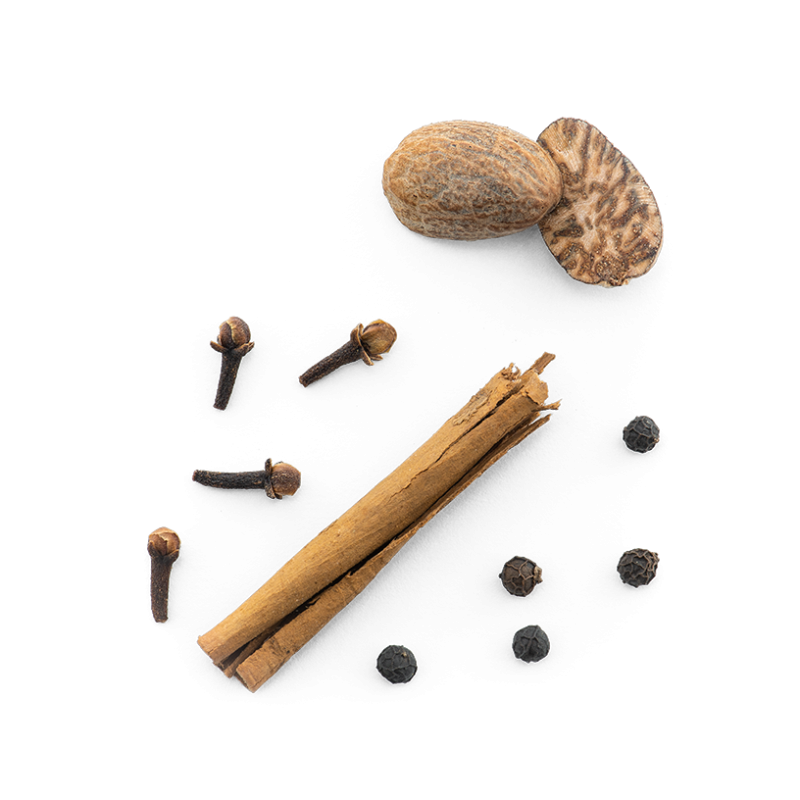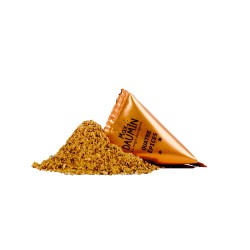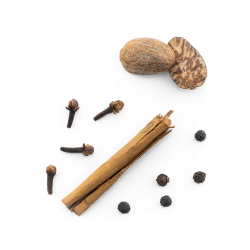 Four Spices Faraony Valley
A single terroir for a unique four-spice. It is unique because each of the spices comes from the same producer located in the Faraony Valley (Madagascar). The spices have benefited from the same climate, the same terroir and the same attention paid by the producer as the wine and its best blends. We therefore offer you this "pure origin" four-spice
This bouquet of Cinnamon, Nutmeg, Pepper and Clove delivers a warm, suave and sweet flavor.
This mixture is perfect for foie gras and gingerbread.
Net weight : 17g

Usage : Foie Gras, Gingerbread, White meats, Terrines, Cold cuts, Cakes, Desserts, Barbecued meats

Recyclable box and cartons : Sorting paper / cardboard

Récompense : Epicure d'Or 2018

Composition : Ceylon Cinnamon, Nutmeg, Pepper, Cloves


History
Plant & perfume
Four spices is a mixture of cinnamon, nutmeg, pepper and cloves. The assembly of this four spices is made according to our house recipe and is immediately packaged in pods.
All the subtle flavors of this four spice are thus preserved and protected from the passage of time, delivering an exceptional aromatic richness. The sweet and citrus notes of our cinnamon blend with the complex and resinous notes of our nutmeg, very slightly enhanced by pepper and rounded off by a few touches of our clove with caramel notes.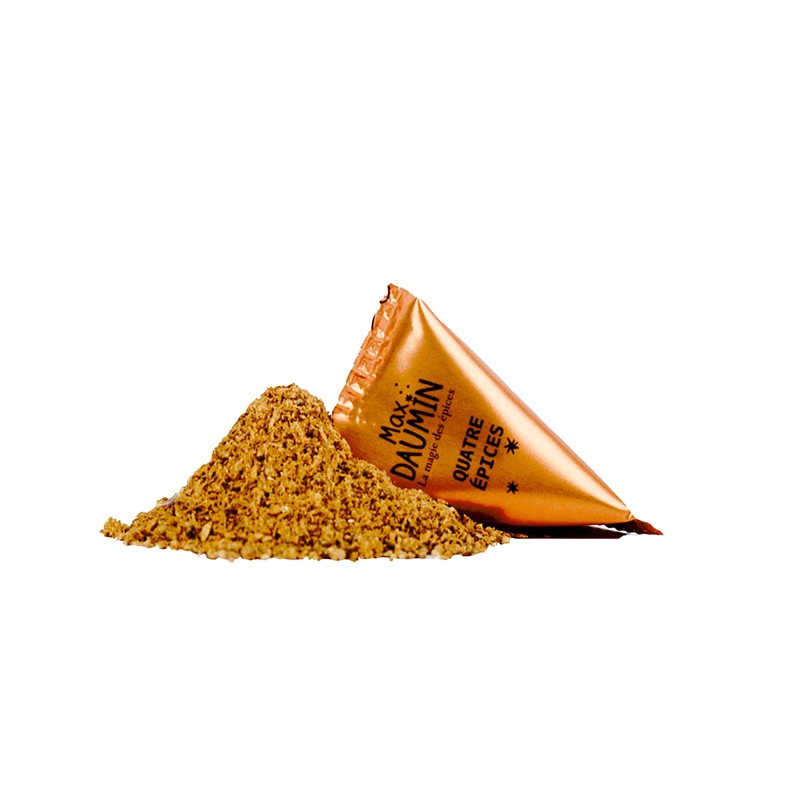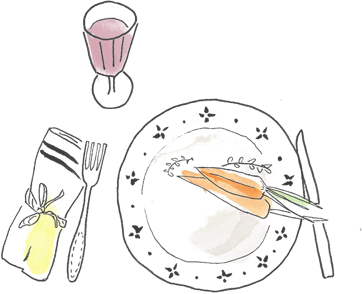 Benefits
Cooking and Virtue
It is a typically French blend that comes to us from the Middle Ages when spices made their first appearances in Europe. It is sometimes confused with Jamaican pepper, sometimes called allspice. This berry in the shape of large peppercorns is actually reminiscent of the four-spice mixture of cinnamon, nutmeg, pepper and cloves.
It will be tasty in white meats, terrines, charcuterie but also in cakes and desserts. It will be amazing on barbecued beef!
In chutneys it is perfectly suited to provide a sweet and spicy flavor.
It will also make your Christmas gingerbread.

Origins
A long journey
A single origin: the Faraony Valley. The Faraony River is a river in the southeast region of Madagascar, located 40 km north of Manakara and 300 km south of Tannanarive.
It was historically a region of large plantations that experienced a decline during the last century. Today it is slowly being rebuilt. Our producer wishes to set up a label of protected origin of this valley favoring the agricultural development of this valley. We are in an embryonic state, but our four spices may be a trigger for this dynamic. We sincerely hope so.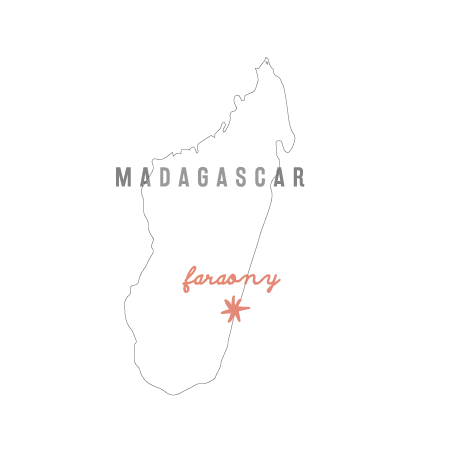 Frequently asked questions


12 other products in the same category:

Customers who bought this product also bought: