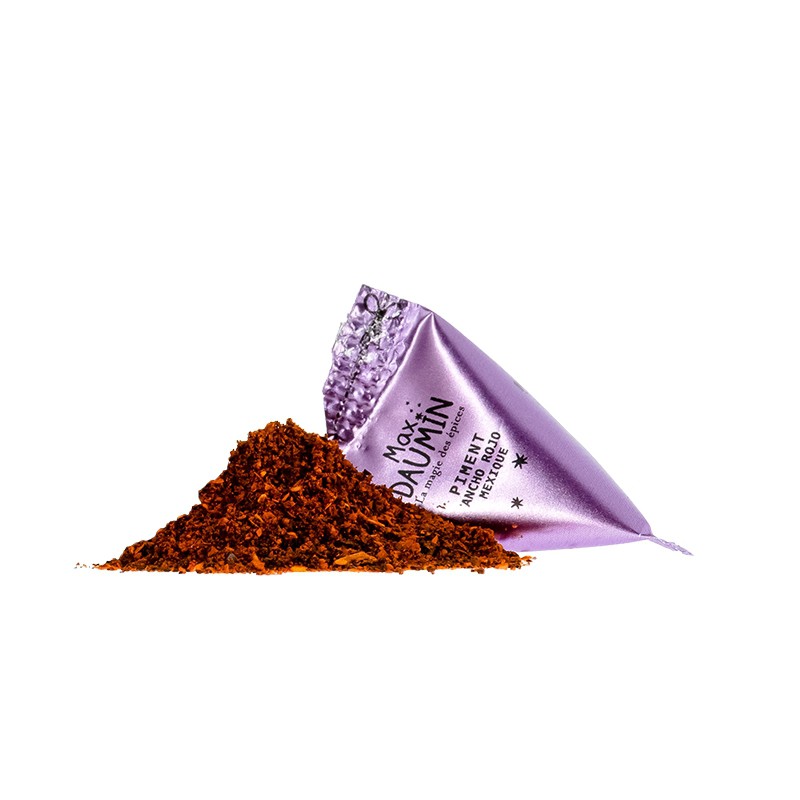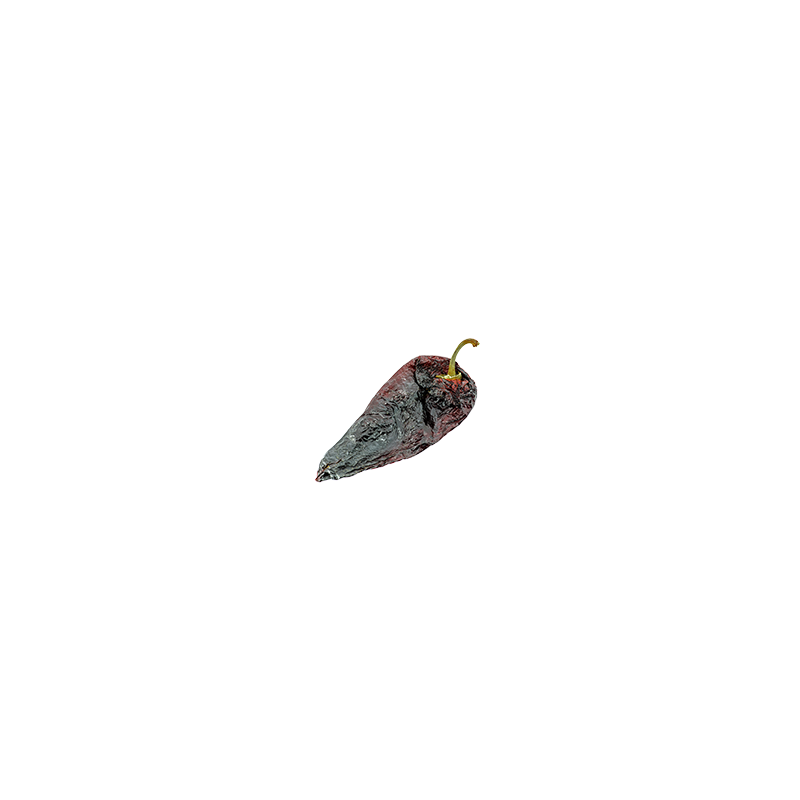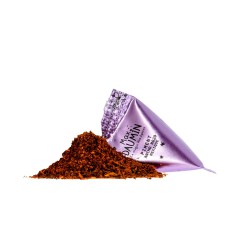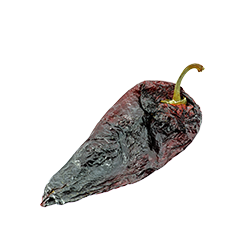 Ancho Rojo pepper from Mexico
The true homeland of chili peppers, Mexico has 64 established varieties of chili peppers. We chose the Ancho Pepper: Extremely tasty pepper that is suave almost sweet. It brings notes of raisin, liquorice and tobacco. With the Ancho Pepper we are more about taste than spiciness. It is a low heat pepper, 3/10 on the Scoville scale. It is perfect for sauces, broths, stew or simply sprinkled.
We receive them raw, whole from our producer directly from Mexico. After grinding, all the flavors of this pepper are found intact in the berlingot.
Net weight : 25g

Usage : A chilli to use in a sauce or to sprinkle as a final spice.

Recyclable box and cartons : Sorting paper / cardboard


History
Plant & perfume
It comes to us from the Puebla region in central Mexico. This pepper is the Poblano pepper (Capsicum annum poblano) which is dried. When dry it is relatively flat and quite wide (up to 8cm) hence its name "Ancho", wide in Spanish.
It is reddish, ocher in color and has an amazing palette of flavors: at first emotions; it is a sweet pepper, almost sweet. Then appear notes of raisins, tobacco, hay and liquorice. It is very fragrant and its spiciness will only enhance the flavors, without taking them away.
The Scoville scale represents the classification of the strength of peppers. 10 being the strongest, 1 being the pepper, 4 the Espelette or Basque pepper. It is classified 3. It is therefore not very spicy, just slightly spicy.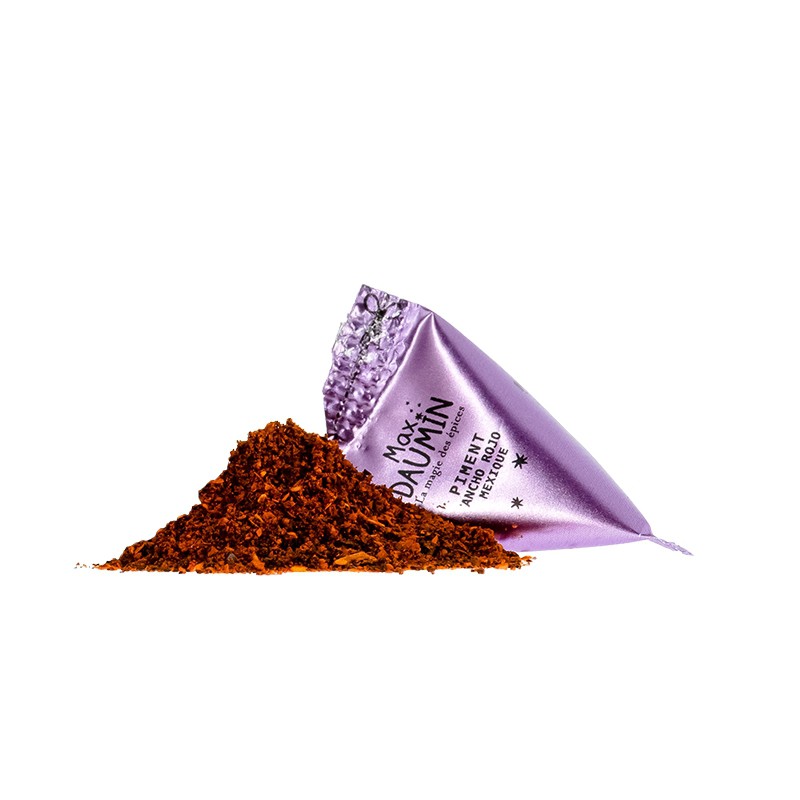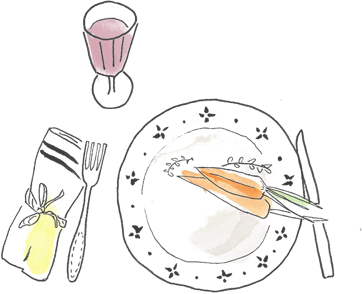 Benefits
Cooking and Virtue
Fresh, it is the main ingredient of the famous Chile en Nogada, the essential dish of Mexican gastronomy and more specifically of the cuisine of the city of Puebla. Dry, it can be used in sauces as well as in stews or marinades for meats.
It is a mild pepper, not very spicy, which can also be used as a final spice in sprinkling your vegetables, meat or fish.
It is the gateway to discovering the kingdom of peppers without having your throat on fire afterwards.

Origins
A long journey
1492 sounded the discovery of peppers. Christopher Columbus brought back varieties of peppers from his first trip: some have become acclimatized to our latitudes, like the peppers found in the Basque country or Béarn. Others requiring a warmer climate are grown in the tropics.
The Ancho pepper from the Puebla region comes to us from Mexico. Mexicans have developed dozens and dozens of chili varieties over the centuries, mixing flavors, tastes and strengths.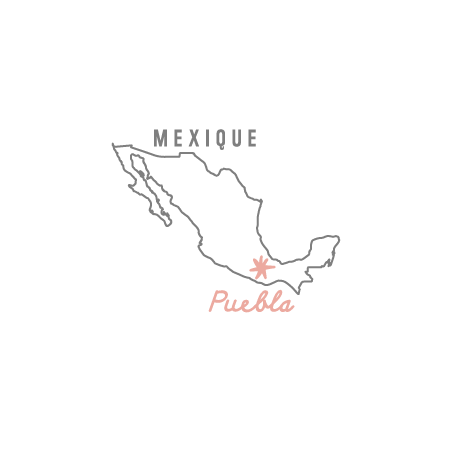 Frequently asked questions


12 other products in the same category:

Customers who bought this product also bought: