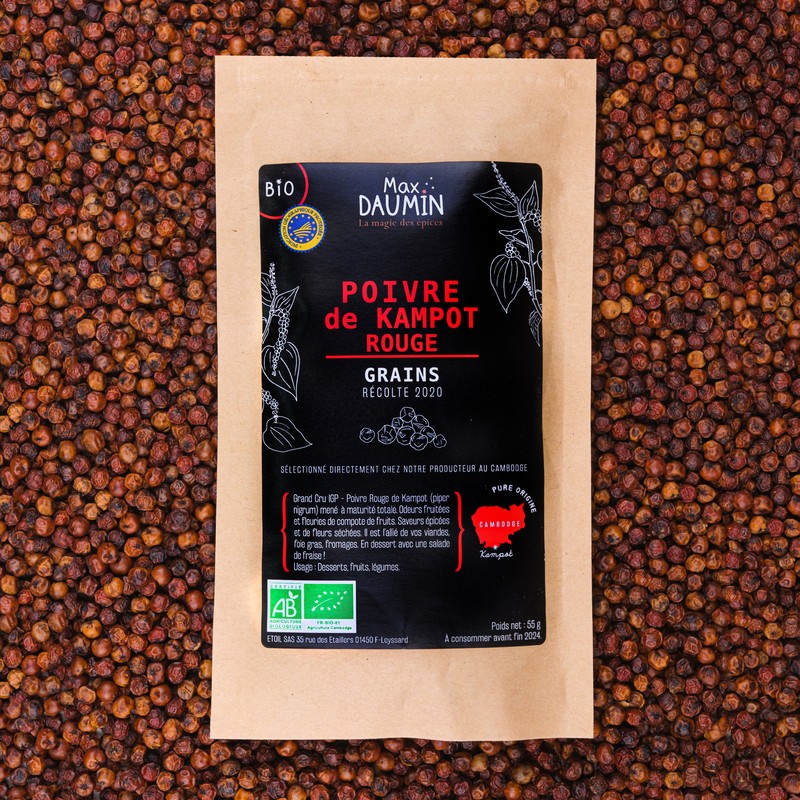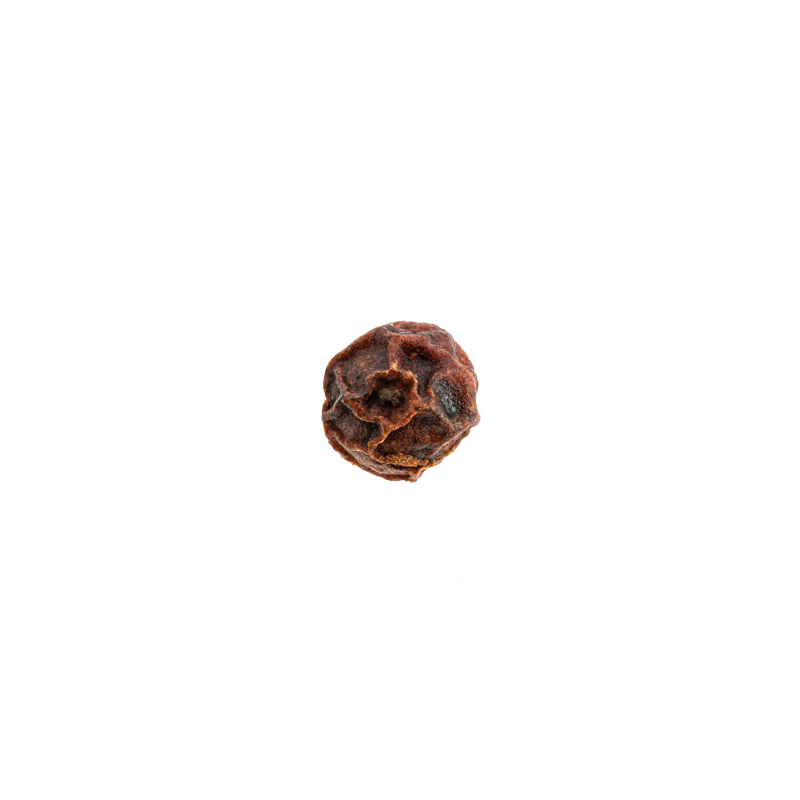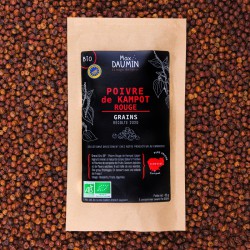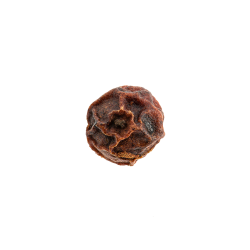 Organic & PGI Red Kampot Pepper
Ranked among the best peppers in the world, our Kampot red pepper is picked at full maturity, when the peppercorns turn red. With fruity and flowery smells and spicy flavors and dried flowers, it is a subtle pepper.
It is a subtle pepper, mild almost sweet. It is called Pepper caviar.
Net weight : 55g

Usage : Desserts, Fruits, Vegetables

Label : Organic Agriculture


History
Plant & perfume
Pepper (piper nigrum) is a major spice, the most important in production. The pepper plant is a climbing vine that can reach ten meters in height. Pepper comes in the form of a hanging cluster, formed of twenty to thirty grains tight around the stem. Green, White, Black, Yellow or Red? The differences in pepper colors come only from its degrees of maturity and harvest.
Green: We pick the green beans, they are then soaked in brine to give green pepper.
Black: This is the green pepper that is picked but left to air dry after being boiled. By oxidizing in the air it becomes naturally black.
White: This is black pepper from which the skin is simply removed.
Yellow: These are the few yellow beans that are picked just before they are fully ripe. They are boiled and the skin is removed.
Red: This is the pepper that is harvested at full maturity, the grains are then red.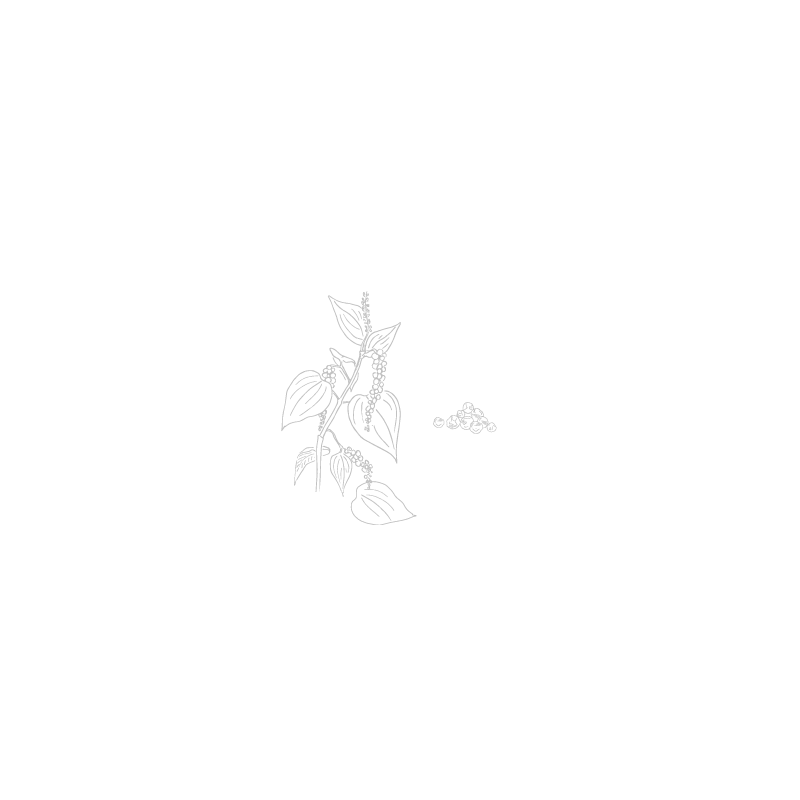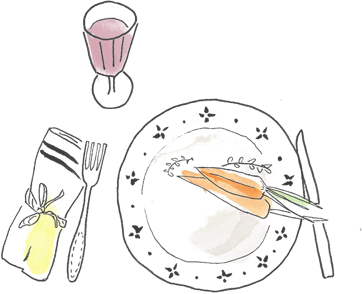 Benefits
Cooking and Virtue
Although pepper is found in spice blends, it is widely used as a final spice; it is the spice that is added at the end of cooking or on the table in order to give the last touch to the culinary table.
Red Kampot pepper is a mild, subtle, almost sweet pepper. It also works well with vegetables, fish but also desserts and fruits!

Origins
A long journey
It was very cultivated in Cambodia after the First World War and became under the colonial period "the French pepper" that was found at all the best French tables. Kampot pepper is the first to obtain in 2010 the PGI and the PDO, which illustrate the just reward of the work of the Kampot farmers who revived this pepper after its disappearance when the Khmer Rouge came to power.
Our red pepper comes directly from our producer in the Kampot region of Cambodia. We are proud to work with one of the first producers with the Fair for Life label, a sustainable, social and equitable label.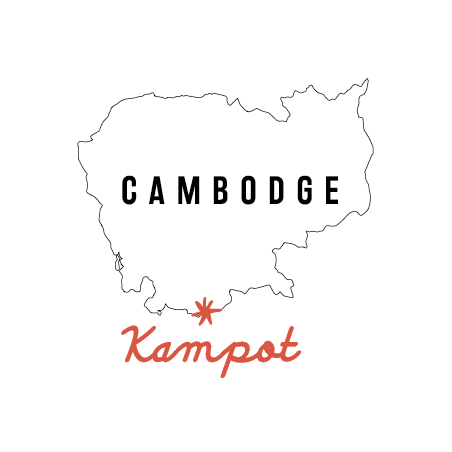 16 other products in the same category:

Customers who bought this product also bought: