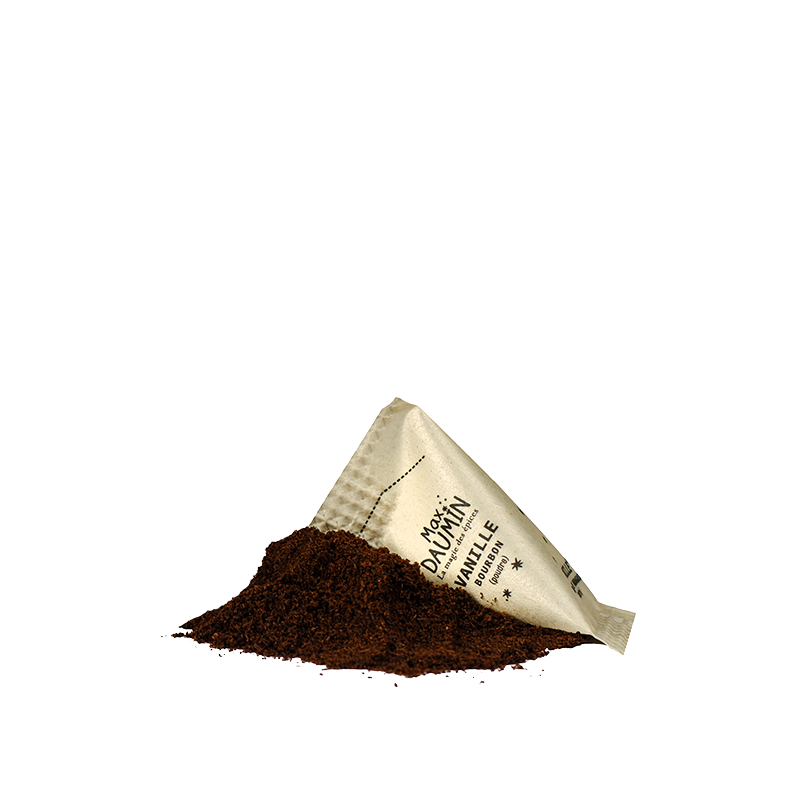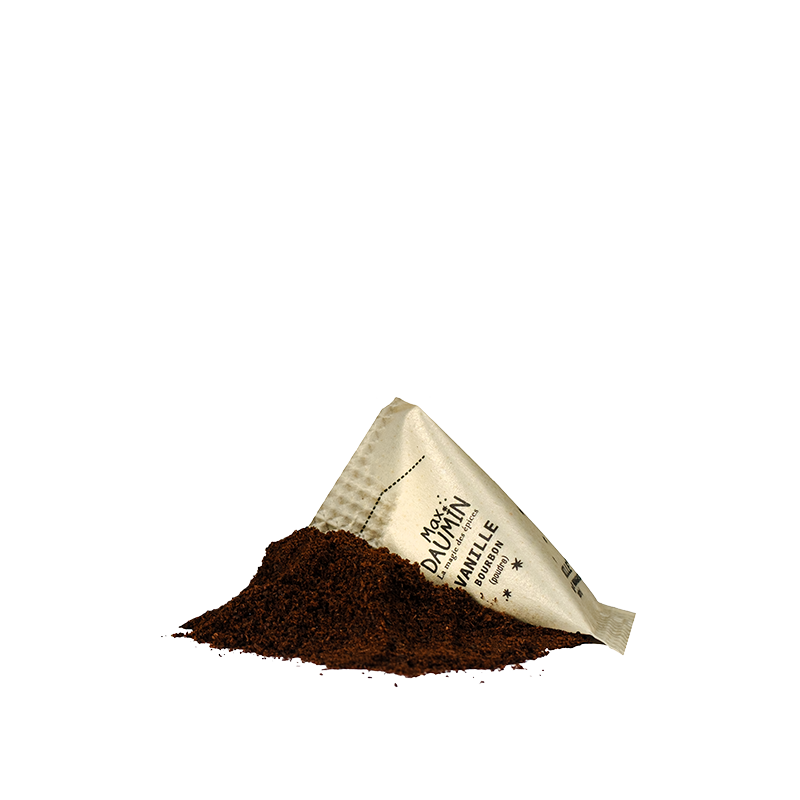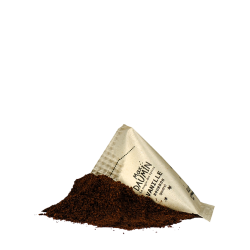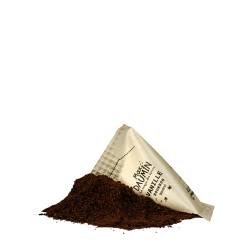 Bourbon Vanilla Powder – Gourmet
Vanilla powder easy to use, one carton is equivalent to one pod. All the aromas of this vanilla are carefully preserved in our berlingot, ready to use.
Our producers do exceptional work for a benchmark Bourbon vanilla. They cultivate, sort and select their vanilla pods to retain only the jewels: a rich, fatty, supple and sweet gourmet vanilla with exquisite and intense flavors.
They are committed to a logic of fair trade: ensuring the educational, social and environmental development of their community, more particularly of the village of Andranovato.
Net weight : 12,8g

Recyclable box and cartons : Sorting paper / cardboard


History
Plant & perfume
Vanilla (Vanilla planifolia) is a climbing vine that can reach fifteen meters in height. Growing in a tropical climate, it gives after flowering green fruits in the shape of long beans, which are called pods. The Vanilla genus belongs to the Orchid family and has over a hundred species. Only a few are marketed for taste purposes: note Vanilla tahitensis and Vanilla pompona. Vanilla planifolia from Madagascar representing 80% of the world market.
Our Bourbon vanilla originates from Madagascar. Of gourmet quality, the pods are carefully selected, handpicked, carefully dried and processed by our producers. Considered the world benchmark for quality, it is rich, deep, and dark, with exceptionally sweet undertones and intense cocoa notes. Their flavors call inexorably to cook them with care so that they deliver their delicate and powerful fragrances.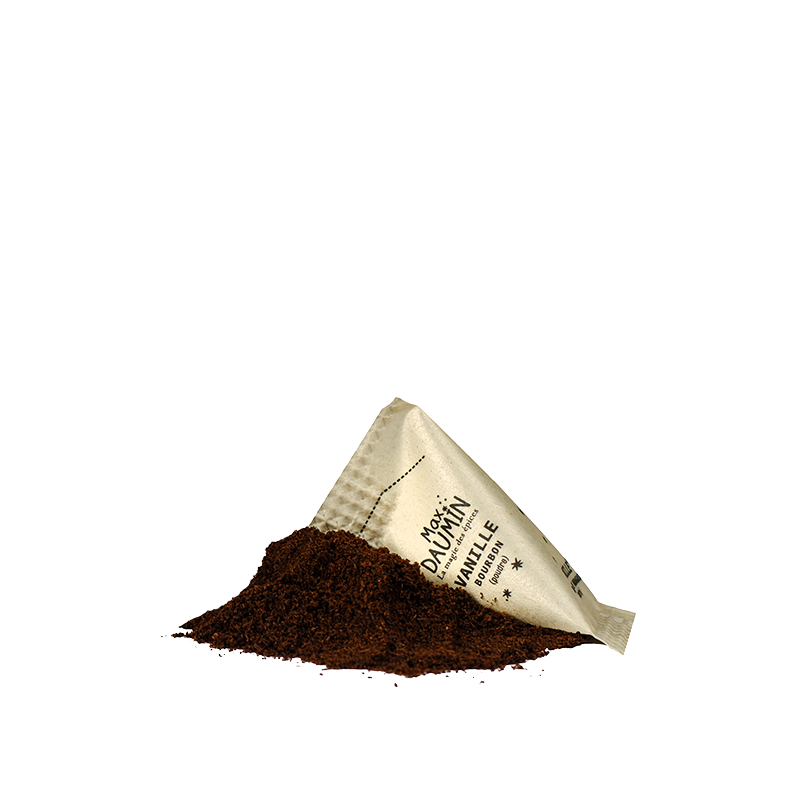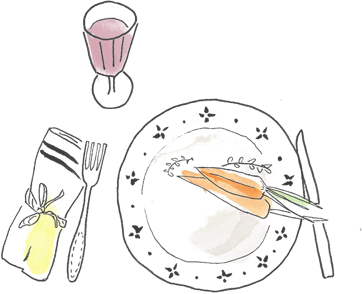 Benefits
Cooking and Virtue
Vanilla powder from Madagascar will express itself completely in infusion in milk, cream, in cannelés, custards, flanks, ice creams, yogurts but it works very well with fish but also vegetables ! Find all the recipes using vanilla powder from Madagascar in our grimoire.

Origins
A long journey
The word Vanilla comes from Vanilla in Spanish which means "pod". Indeed Herman Cortés led his first expeditions within the Aztec Empire in 1519 and brought it back to serve it in the Kingdom of Spain. She then entered the European royal courts. Conquered by Vanilla, Louis XIV ordered that vanilla be produced on Reunion Island. But all attempts ended in failure, because only the Melipone bee endemic to Mexico could fertilize vanilla.
A slave and only 12 years old, Edmond Albius discovered a technique for manually pollinating vanilla. Reunion will thus become, for a time, the world's leading producer and the cradle of the dissemination of new know-how. (in 1898 more than 200 tons were exported!) The cultivation of vanilla pods then spread to neighboring countries: Madagascar, Comoros, Mauritius. They founded a label in 1964: La Vanille Bourbon, designating vanilla from these regions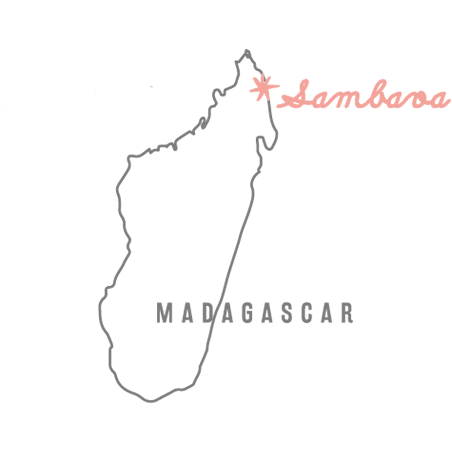 Frequently asked questions

Customers who bought this product also bought: